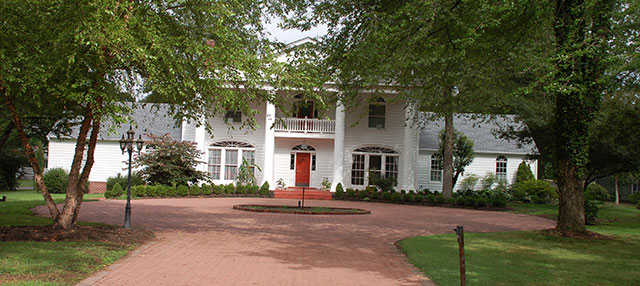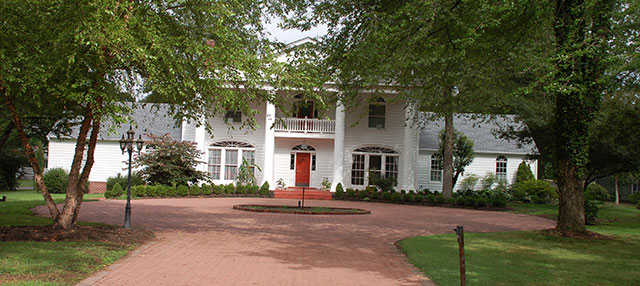 A bed and breakfast and special events venue could be approved in a historic house just north of the newly constructed Walmart in North...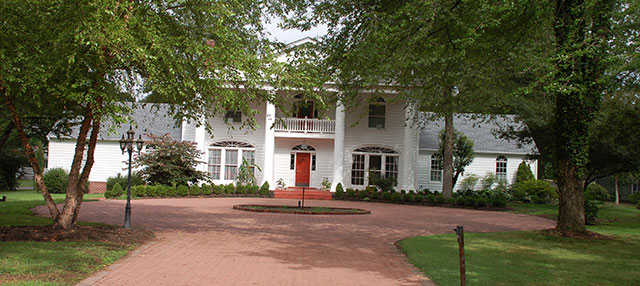 A bed and breakfast and special events venue could be approved in a historic house just north of the newly constructed Walmart in North Chesterfield.
The proposed B and B would be located in the historic Edgewood House on Hopkins Road. The Chesterfield County Planning Commission on July 21 and then the Board of Supervisors must approve the requested conditional use for owners John and Ruth Cristen Vest.
The house built, in the 1908 by Judith Winfree, wife of Rupert Winfree, after Mrs. Winfree's childhood and her previous house burned, has substantial chimneys due to Winfree's fear of fire.
The home was owned by the Winfrees until 1940.
According to Chesterfield County Early Architecture and Historic Sites, by Jeffrey M. O'Dell, "the Winfree House is named for its original setting, at the edge of a wooded tract bordering the open field of Meadowbrook Farm.
"A two-story colonial revival house, Edgewood, is distinguished from neighboring houses of  its size and period by its ostentatious main façade. Viewed directly from the front, the house appears larger than it actually  is; a view slightly to one side reveals the house to be of unextraordinary form and size. The façade of Edgewood functions as something of a stage set; behind the Roman Doric portico, the decorative balcony and the oversize front  windows surmounted by elliptical fan lights is a dwelling built on approximately the same dimensions as a number of simpler contemporary double-pile I-houses in the county. While it is an exceptional house for its period in Chesterfield, Edgewood's scale and detailing is modest in comparison with suburban dwelling in pre- World War I neighborhoods in Richmond," O'Dell wrote.
An architechural specialty can be noted on the interior of Edgewood: large transoms above the doors that enter the two main rooms on the first floor. O'Dell wrote that some said it was an added feature because of Mrs. Winfree's fear of fire, but the transomes could also have been for decorative purposes only.
Upcoming Planning Cases:
Two Chesterfield County Planning Commission meetings will take place this month, one on Tuesday, July 21, and the other, two days later, on July 23.
A bed and breakfast with an accompanying special events business is requesting conditional use permit for the proposed venue in Dale district. See accompanying article.
Also on July 21, Henry E. Myers, Jr. is seeking rezoning from Agricultural (A) to Community Business (C-3)  on a .8 acre lot on the northeast corner of Iron Bridge Road and Frith Lane in the Dale district.
Due to a heavy case load on July 21, a hearing will take place on July 23, to consider Henry Moore's request to change zoning from Residential (R-25) to Neighborhood Office (O-1) on 8.3 acres fronting 430 feet on the east line of Ashton Dell Road, 260 feet south of West Hundred Road; also fronting 250 feet on the south line of West Hundred Road, 440 feet east of Ashton Dell Road. This is in the Bermuda district.
During the Planning Commission meeting on July 23, Walthall Self Storage Inc., at 14324 Jefferson Davis Highway, is asking the commission for a conditional use permit to install an electronic message center sign. This case is in the Bermuda district.