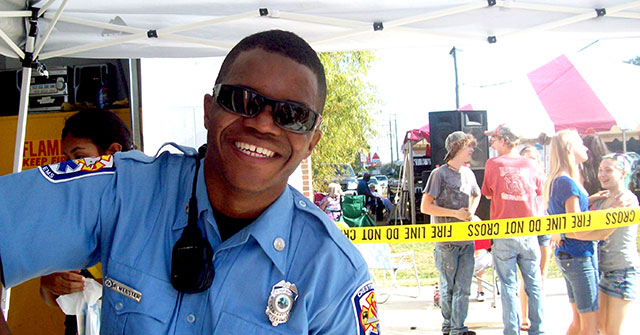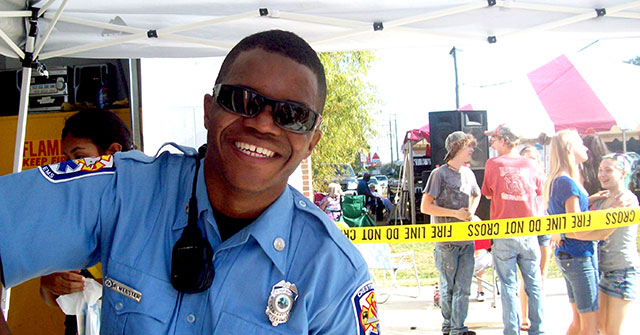 Enon Volunteer Fire Department, located on East Hundred Road, has valiantly served not only local Chesterfield residents for 66 years, but also many other...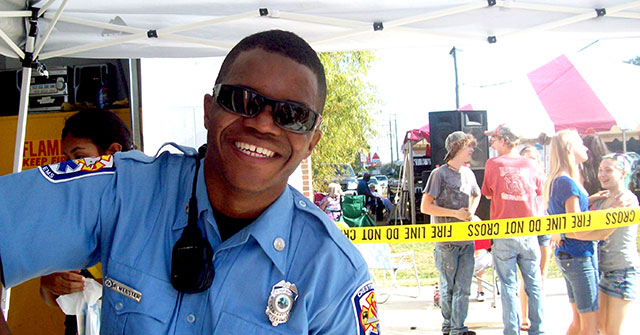 Enon Volunteer Fire Department, located on East Hundred Road, has valiantly served not only local Chesterfield residents for 66 years, but also many other jurisdictions as mutual aid including: Henrico and Hopewell. And now, they are upgrading their facilities and planning for the future.
The idea for a renovation was not just a whim.
"It was the leadership of Enon Volunteer Fire Department (EVFD) that decided on this," said Captain Chris Taylor. "This is something we have been putting together for a few years, and it has taken a lot of time and effort."
Taylor said the plan was decided based on Chesterfield County's Unit Response Policy, where all dispatched units must be staffed and in-quarters. Previously, the volunteer companies were able to respond all units to emergencies using pagers that were activated by the county's emergency communications center when a call for service was in the company's area. For that reason, Taylor explained, the volunteers have to staff their engine in order for it to be dispatched to calls. This requires the volunteers to be in the station for extended periods of time including overnight.
Changes include an addition to the back of the current meeting room to accommodate storage, ADA (Americans with Disabilities Act) bathrooms and a day room. The second part of the project is expanding and renovating the bunk rooms, which currently consist of one large bunk room that sleeps up to eight people.
"We have more interest from females wanting to join and become firefighters or EMTs, so we are adding a separate bunk room for those who may not want to sleep in the traditional large open bunk room," Taylor said.
The bathroom facilities and laundry area will be remodeled. At the present, only one person can shower at a time, the renovation will allow for two showers that are private, enabling the crews to be ready to respond to calls more efficiently after fires.
Taylor said the bunk room and shower room renovation is estimated to cost $90,000; the day room, storage room, two ADA bathrooms and a janitors closet cost will cost $140,000. The amount includes replacing and upgrading HVAC systems.
The project is being funded by donations from area residents and businesses. "We have been fortunate enough that our former leaders were very frugal with donation money," said Taylor. Our department has been doing several fund drives since we were established in 1949."
It's because of that, along with our current fund drives, that we are able to fund the majority of this project," Taylor continued, "We have asked the county fire administration for assistance in replacing some of our heating and cooling equipment, along with the fire alarm system upgrade."
The station has undergone several past renovations. The original station did not include a bunk room, which was added in 1984. An additional bay was added in 1971 to house the brush truck and a new recreational room. The last major addition was the boat house located in the rear of the property in 1990, and a new "A" roof replaced the old flat roof in 2000. "All of these renovations were funded by donations to the Enon Fire Department," Taylor said.
The station will remain operational and will be able to run calls during the construction period. The meeting room at the station has been closed in preparation for the construction, which has affected the availability for the public to use the room.
"We want to thank our community for all their support over the last 66 years. Without them we wouldn't be in business today," Taylor said.
Enon Volunteer Fire Department is one of two all-volunteer fire stations operating in the county today. Taylor said that although times have changed and the demands to be a volunteer have increased significantly, they still need dedicated volunteers that meet and exceed expectations.
Enon VFD has being recognized numerous times and has received numerous awards and citations for its life-saving work. The company received "Volunteer Company of the Year" for 10 consecutive years. Last year they were awarded a grant from the John Randolph Foundation to replace the first response vehicle (FRV 6), which is a unit that primarily runs emergency medical calls but is also equipped to handle fire calls.
The station currently operates five vehicles which include a fire engine, FRV 6, tanker, brush truck and a fire boat. Enon's fire boat is the only fire boat in the county.
"We are currently seeking new members," said Taylor, "not only firefighters but EMTs and administrative members." The age to join is at 16 and up. There is a great need for support and administration members. Taylor explained that his primary function is supporting the operations of the department through fundraisers and public education programs, but also station maintenance, projects and other non-emergency-related items.
The project is expected to start within the next couple of weeks. Completion will take three to four months.
For more information on volunteering with Enon VFD, email Captain Chris Taylor at TaylorCA@chesterfield.gov