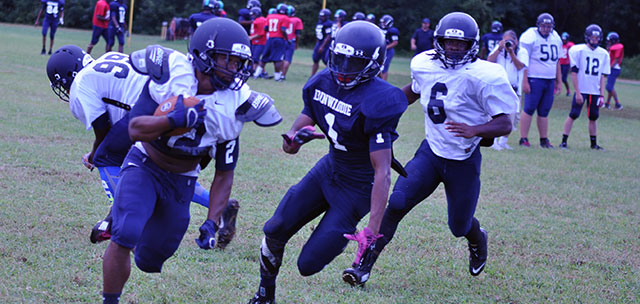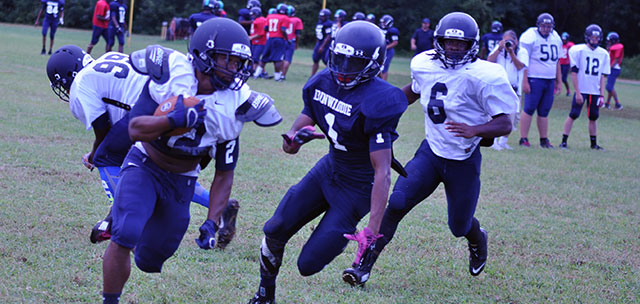 A full season removed from the school's first state championship in school history, coach Billy Mills guided a very young Generals team to a...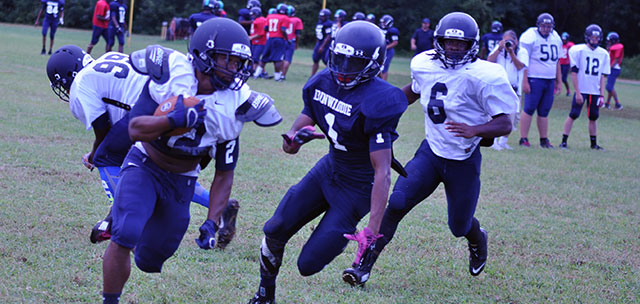 A full season removed from the school's first state championship in school history, coach Billy Mills guided a very young Generals team to a 9-3 record last year and a playoff victory over I.C. Norcom before falling to eventual champion Lake Taylor in the second round.
"Last year we had lots of talent, but no leadership," Mills said. "I love that group of seniors, but they could have been better leaders and we lacked consistency in the most inopportune times."
Despite the honest assessment of last year's senior class, Mills says that this year this are notedly different as the younger players learned a lesson from any shortcomings experienced last season.
"I love the way these kids work," Mills said. "They are together as a team, help each other and care about each other- there's a big difference."
The Generals didn't lose a bevy of key contributors. The biggest holes needing filling are cornerback Denzel Williams (Old Dominion), massive lineman John Branch (junior college in the spring), Jacob Meadows (The Apprentice School) and defensive tackle Malik Wilkins (Ferrum). The Generals used am extremely balanced attack to pick apart their opponents, a system where nearly everyone on the roster contributed in a manner that accumulated statistics- not something you see with every team.
Talent-wise, the Generals look stacked and ready to go for the 2015 season, however the team is still young.
"Some of these kids are still babies, they aren't battle tested," Mills explained. "Our defense also needs to come around as well."
Dinwiddie will have a battle on their hands to start the season on Aug. 28 at 7 p.m. as they host 3A power James Monroe.
Quarterback: Bryce Witt (6-2, 180) is a returning starter from last season and a team captain. Starting all 12 games as a sophomore he finished with 1757 passing yards and 18 touchdowns while rushing for 339 and five more touchdowns. While still young, the All-Conference 20 second team honoree has good make-up and is skilled both in and out of the pocket. Witt will get looks from colleges.
Running Backs: Along with L.C. Bird, Dinwiddie's backfield is probably one of the most versatile and talented in the state. Senior Dakarai Wilson (5-7 170) and Tye Freeland (who also plays WR) lead the way with excellent speed and athleticism. Freeland is ranked as the 25th best prospect in the state according to rivals.com and has interest from UVA and Wake Forest. Senior James Lyons returns as the team's leading rusher with 653 yards and six touchdowns. Travaughn Cooper and Tassir Scott will also be in the mix.
Wide Receivers: Freeland (6-0, 175) has been very good, and only figures to get better. At wide receiver and tight end is (6-2, 210) sophomore K'Vaughn Pope who appeared on Sportscenter Top Plays for leaping over a Prince George defender on his way to the end zone last year is a big time recruit as well, drawing interest from UVA and North Carolina State. Big, physical and athletic, he caught 30 balls for 480 yards and two touchdowns last season. Senior Donovan McCrea returns and had three touchdowns last year. Youngster Kyi Rhodes could figure into the plan as well.
Offensive Line: A large group is youthful, with two juniors and two sophomores in the mix with two seniors in Deon Jordan and Jordan Foster. Treyvon Johnson (6-3, 335) is a huge presence on the field and has worked to get his weight down, improving his mobility.  Left tackle Miles Scott (5-11, 240) won first team All-Conference honors last season and is a three-year starter. Center Canaan Mills (5-7, 215) is undersized but strong, hauling in 2nd team All-Conference honors as a junior and is a three-time state qualifier in wrestling.
Defensive Line: Junior DaVon Clayton (6-2, 230) leads this group. Last year as a starter he totaled 65 tackles, 18 for a loss and three sacks to go with a fumble recovery. Senior Jaquan Tucker (6-0, 180) will be counted on to make plays as well. Daron Brown, Timmy Fields, Donzel Patterson, Ethan Eubank and Miles Scott will all be in the mix as well.
Linebackers: Cecil Parham (5-9, 180) returns as the defense's captain and statistical leader. Those stats included 147 tackles (71 solo, 19 for loss), seven QB hurries, two sacks, three forced fumbles, two recovered and an interception. The All-Conference honoree is joined by Dakota Hansen (6-0, 210), who accumulated 17 tackles for loss, furthering the Generals' presence in the backfield. Sophomore J.T. Tyree will get an opportunity to contribute early on.
Defensive Backs: Senior Brian Jefferson and junior Jakari Batts will play cornerback and fill the void left by Denzel Williams. In addition to being a solid tackler, Jefferson picked off two passes and deflected five more in 2014. Don't let the size of 5-4, 135 pound Reggie Williams confuse you- the kid plays big. Williams amassed 82 tackles and intercepted three balls, earning second team All-Conference honors at defensive back and kick returner.
Special Teams: After backing up All-Region kicker Cody Bell for three years, Zachary Staton will get his turn as starter. Senior Dakota Hansen earned First Team All-Conference 20 honors as a junior.
WHO TO WATCH: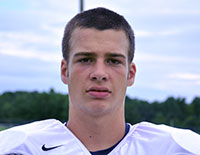 Bryce Witt
6-2, 180
Junior
Quarterback
Witt, who threw for 18 touchdowns and 15 interceptions last year is the vessel that will deliver to the pig skin to the variety of weapons in the Generals' arsenal. He'll have to improve on his accuracy and limit turnovers to help push this team to the next level.
A pro-style quarterback, Witt can also play out of the pocket, and unlike most high school quarterbacks that are just great athletes, he projects to play the position in college as well.
Billy Mills said that Witt's evolution as a leader will be most important to running the offense and improving. A beneficiary to perhaps the biggest line in the area, Witt should be well protected to get the job done.
See Dinwiddie's game schedule at http://villagenewsonline.com/2015/08/19/varsity-football-2015-schedule/