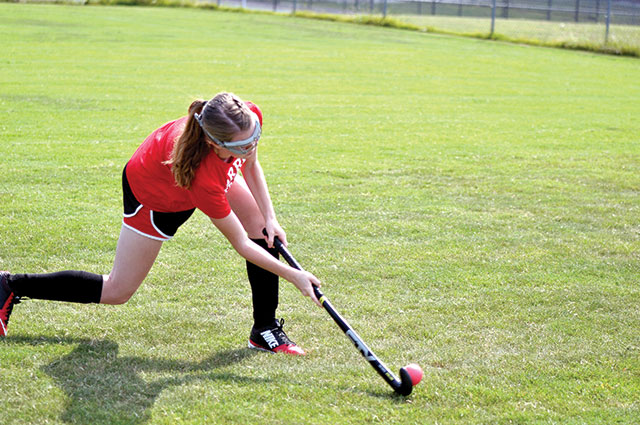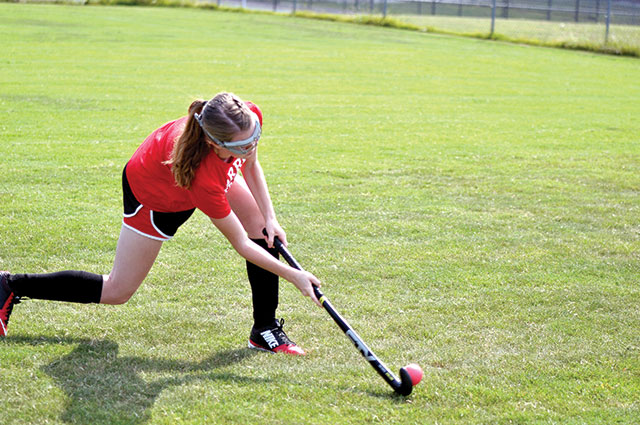 MATOACA FIELD HOCKEY Under a new head coach in Christina Setters, the Matoaca Warriors will look to continue a run of great play and...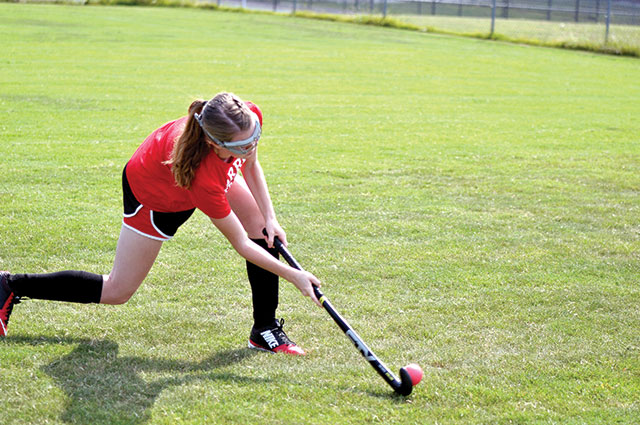 MATOACA FIELD HOCKEY
Under a new head coach in Christina Setters, the Matoaca Warriors will look to continue a run of great play and postseason appearances.
The 2014 season culminated in a Conference 12 Championship and a first round upset of Prince George, who was 14-1 coming into the contest. Despite falling to Atlee 4-1 in the second round of the 5A South Region Tournament, the Warriors had quite a season.
Graduating a host of seniors, including 5A Second Team All-State forward Jackie Cheely (Virginia Wesleyan), standout goalie Miranda Childers (Queens University-Charlotte), and midfielder/defenders Megan and Danielle Radigan, the Warriors are still left with a bevy of experienced players and figure to compete.
"We lost a lot key players," said Setters. "Every one of my seniors has potential to play college field hockey, having them all here is a big help."
The Warriors are led by a quintet of seniors in Meredith Anderson, Aubree Carrasquillo, Peyton Dryer, Maya Shirley, and Hayden Thornborough.
Carrasquillo, in the words of her coach, is a well-rounded player. Dryer exhibits skill in cutting to the ball and getting open at forward. Thornborough is very fit and "could run all day if I needed her to," according to Setters. Anderson is a forward who's keen at positioning and doesn't overcrowd. Bailey is captain of the defense and a coach on the field.
After avenging two regular season losses to the Royals with a playoff victory, Matoaca relishes the opportunity to play them again.
"It seemed like last year the girls would lose to a team the first time and beat them the second time," said Setters. "This year, they want to beat them [PG] twice."
After a close loss to Henrico to start the season, the Warriors will look to use their speed and stick work to their advantage, while not playing down to any competition.
THOMAS DALE FIELD HOCKEY
First year head coach Logan Mason takes the reins of a proud program that is historically dominant. Last season, the Knights fell at the hands of Cosby 3-0 in the 6A South Region tournament.
Every program rebuilds and, for Thomas Dale, 2015 is the start of a new era.
The program lost talents such as Casie Akins, Maddy Smith, Natalie Smith, Sarah Reiber, and Gabby Covello.
Returning at forward is sophomore sensation Abby Sloan, along with team leader and goalie Madi Williams, who realized that numbers were down and took to twitter to help her coach recruit players from within the school. Both are captains for the Knights.
Madison Dawson (defense) is a returning starter from last year and Brenna Crites and Maria Smith, who didn't log much playing time, return. Otherwise, eleven of the sixteen athletes on the roster are new to varsity, and two girls are new to the sport.
"The girls are working, they want to get better," said Mason, a graduate of Midlothian High. "It will be a huge rebuilding year for us."
The peppy coach will lead an inexperienced group into 2015, learning lessons along the way.
L.C. BIRD FIELD HOCEKY
Preceded by Ashley Seal, L.C. Bird will have a new head coach in Veronica Zuccarello. The New Jersey native is new to the area and in her first year of teaching. Despite the program's struggles, Zuccarello has much optimism in the group she inherited.
"A lot of times, our [Bird's] losses have been close games," explained the Delaware grad. "By changing the attitude and camaraderie of the girls, they will grow confident in each other's abilities."
Key contributors will include senior midfielders Savannah Doyle and Madeleine Henry, who are both skilled and possess great leadership skills. Younger players in junior Mimi Tran and sophomore Sophia Billey, along with freshman Joy Woodward all have shown great progress in practice.