In the redistricting process do you suggest community/school meetings for comments on drawing proposed district lines and work to eliminate financial segregation? JOHN ERBACH (DALE)...
In the redistricting process do you suggest community/school meetings for comments on drawing proposed district lines and work to eliminate financial segregation?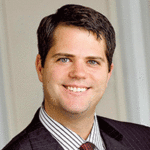 JOHN ERBACH (DALE)
Absolutely—I plan to hold community meetings at every school in the Dale District ahead of any decision on redistricting. This is an emotional issue for many since people feel a sense of attachment to their school. The School Board has hired an outside consultant to prepare an independent report on the subject, and I think that was the appropriate thing to do at this time. I suspect that the report will propose district lines that make more sense geographically than do the current boundaries, but it is impossible to make a decision on a report not yet written, not yet published. Once the report is published, I will present the plan to the community and no decision will be made until every parent, teacher, and community member has had an opportunity to be heard in the Dale District.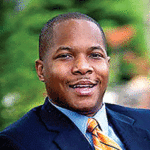 MICHAEL JACKSON (DALE)
The school board members we elect this Nov. 3rd will be governing over (1) the redrawing of school boundary lines, (2) hiring a new Superintendent, and (3) the completion of school renovation projects. This election will shape our school system for the next 10-20 years. Without reservation, I support a comprehensive, transparent and inclusive process for redistricting our school attendance zones. Not only do I suggest that we have community/school meetings for comments, I pledge to do all within my power to ensure we have the most transparent and inclusive process that Chesterfield County has ever seen. This process will be challenging for school board members, CCPS staff and our community (of parents, teachers and students). It is almost certain that the result will not please everyone, however if there is transparency and equity in the process, Chesterfield County will be better off with a process that the community can have confidence in and can trust.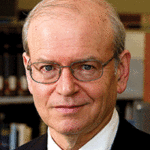 BILL HASTINGS (MATOACA)
Public input will be very important on all issues facing the school board, including the drawing of new district lines. My priority will be to maintain neighborhood schools as much as possible when addressing the financial mix of students.
ROB THOMPSON (MATOACA)
CCPS has embarked on a long overdue countywide redistricting project that should help alleviate overcrowding in the schools.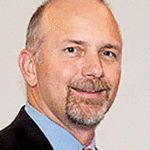 For School Board members to make informed decisions about this process, it's imperative that they reach out to their districts and hold community meetings to discuss the consultant's proposal. Because of the spot redistricting that has been done over the years, we have created fractured neighborhoods. We need true neighborhood schools with consistent feeder patterns. In Matoaca, we have a large difference in median income between the eastern and western areas, and a resulting concentration of Title I schools in the eastern portion. I want to work to provide those Title 1 schools with the tools required for our teachers and children to be successful. CCPS's job is to educate every child that walks through the front door.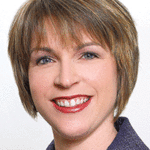 CARRIE COYNER (BERMUDA)
Community listening sessions will be a critical component of redistricting. A comprehensive look at school attendance zones and feeder patterns is necessary and prudent. Redistricting will result in better utilization of available seats in our schools, build stronger communities, keep neighborhoods intact, create stronger feeder patterns through high school, and eliminate the two-campus design at Matoaca Middle. Financial segregation of our communities is driven by the availability of or lack of affordable housing choices in all areas of our County. The Board of Supervisors should support and approve policies to encourage economically diverse communities in each of our school zones.