From left to right Row 1: Jacob Hevener, Kevin McNeilly, Evan Wade, Austin Gruwell, Matthew Patterson, Nathan Arapoff, Kevin Shaw, Jared Velez, Luis Delgado,...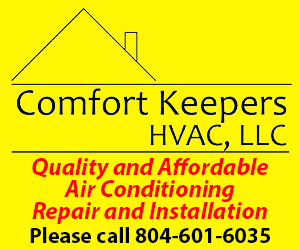 U.S. Rep. Abigail Spanberger came to town Friday, Oct....

Running each week through Oct. 30, the Village News...

A "brunch at Tiffany's" fall fashion show and champagne...

The Friends of Chesterfield County Public Library will host...

In the race for state Senate District 10, which...