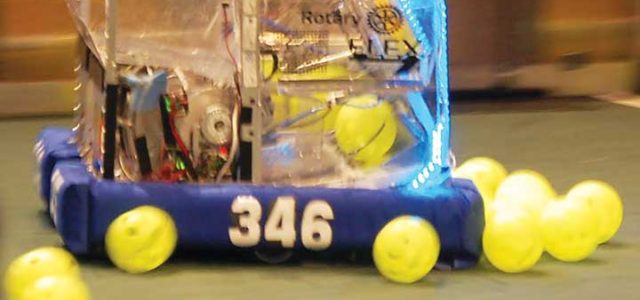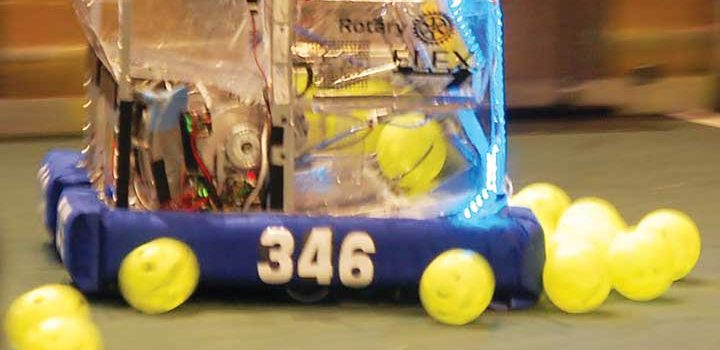 Imagine yourself on a desolate Martian landscape. All you have is your trusty robot that you've constructed over the past six weeks. You will...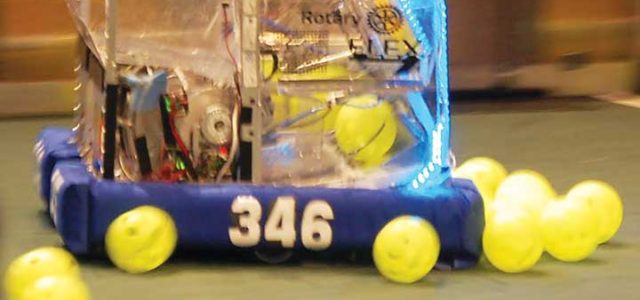 Imagine yourself on a desolate Martian landscape. All you have is your trusty robot that you've constructed over the past six weeks.
You will use the robot to dispense fuel into a large boiler that will transport you to your airship. Then you'll have to escape, and you know, because there's a lack of oxygen and radiation with a thin atmosphere on the Red Planter.
First, calm down because you're not on a Martian planet. But if you were, a group of 60-plus L.C. Bird students with the guidance of their mentors and teachers might be able to help you out.
Headed up by two seniors in Ryan Flanagan and Jacob Carroll (Chief Executing Officer and Chief Operations Officer) along with junior Jacob Dutton (Chief Technical Officer) and sophomore John Stenglein (Chief Business Officer), the "RoboHawks" have you covered.
Three teachers with engineering and/or physics backgrounds at L.C. Bird in Robert Benway, Ellen Johnson and Steve Wagner are there to assist you.
This year's team brought home 42nd place (out of 64 internationally).
While it wasn't the best performance for the completely self-funded team, the RoboHawks have been there, competing at a high level since the early 2000s.
Assignments from FIRST, a robotics organization come in early January. Six weeks later, a robot is born. This year's robot had to fire wiffle balls that served as fuel into a boiler and then climb a rope to prepare for flight.
"Students are responsible for all aspects of the robot," explained Wagner. "The design, build, assembly, programming, testing and debugging."
After six weeks, the RoboHawks performed well in two district meets in Glen Allen and Haymarket before heading to the district championship at VCU's Siegel Center to earn the right to move on to St. Louis.
Most notably, Emma Baker, a student in the class designed a safety program for the robot that won awards at every stop the team went to, including the national level.
"Safety is very important in the industry," Wagner said. "It's quite notable and that we received recognition for it, and a job well done by Emma."
Thirty students and mentors got to travel to the Gateway to the West to compete at a cost of about $18,000.
Local businesses such as DuPont, Blueprint Automation, The Rotary Club and General Electric pitched in, and the team holds a Brunswick Stew fundraiser in the winter to help.
After the season, the RoboHawks take to the county to show students their work.
"We conduct various camps and demonstrations to help inspire young students in the community," explained Stenglein.
Once the students are done in the community, they'll get to helping you with your space predicament.
Until then, we hope you brought the instruction manual.