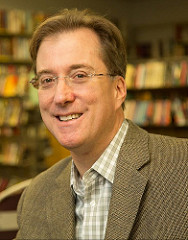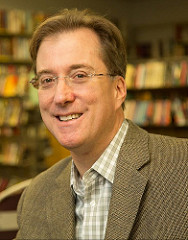 By Zach Joachim Capital News Service RICHMOND – A House subcommittee has killed a bill that would have made residents of any U.S. territory...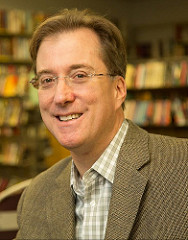 By Zach Joachim
Capital News Service
RICHMOND – A House subcommittee has killed a bill that would have made residents of any U.S. territory hit by a major disaster – like Puerto Rico – eligible for in-state tuition at Virginia's public colleges and universities.
The Higher Education Subcommittee of the House Appropriations Committee took the action Monday by rejecting HB 46, proposed by Del. Paul Krizek, D-Fairfax.
Krizek urged the subcommittee to envision the devastation still evident in Puerto Rico from Hurricane Maria in September. It was one of the strongest storms ever to hit the island.
"Our fellow citizens in Puerto Rico prepare for hurricanes every year," Krizek said. "Five months after (Maria), the island is still struggling. The infrastructure damage is unimaginable."
He said that 38 percent of homes on the island still do not have electricity. As a result, many Puerto Rican college students have had their educational plans disrupted.
President Donald Trump issued a Declaration of Major Disaster for the U.S. Virgin Islands on Sept. 7 and for the Commonwealth of Puerto Rico on Sept. 21. Krizek's bill would have made "Any resident of a United States territory for which a major disaster has been declared by the President of the United States in 2017" eligible for in-state tuition at Virginia's public institutions of higher education. The proposal would have given such citizens a four-year window to apply for the adjusted tuition opportunity.
"I'm sure these struggling students have good academic credentials and will seek to come here for educational opportunities. We can give them this helping hand up," Krizek said. "Let's support them in this time of need by allowing them – for the next four years – to apply as in-state students."
He added, "I'm sure if the shoe was on the other foot, Puerto Ricans would be giving us that same opportunity."
Anita Nadal, a U.S. citizen of Puerto Rican descent and Virginia resident for more than 17 years, spoke in support of the bill at Monday's subcommittee meeting. Nadal is an assistant professor in the School of World Studies at Virginia Commonwealth University.
"Education is an investment in our future," Nadal said. "Many young (Puerto Rican) people are very eager to continue their education, and I know they would be more than happy to come to Virginia Commonwealth. The universities here would be a wonderful way to help our fellow citizens that are living a human crisis at this time."
The vote to have the Krizek's bill "passed by indefinitely," effectively killing it for the legislative session, split along party lines:
Five Republicans voted in favor of killing the measure: Dels. Nick Rush of Montgomery County, Steven Landes of Augusta County, Charles Poindexter of Franklin County, Christopher Stolle of Virginia Beach and Roxann Robinson of Chesterfield County.
Three Democrats opposed killing the bill: Dels. Luke Torian of Prince William County, Betsy Carr of Richmond and Cliff Hayes of Suffolk.
Despite the final vote, Krizek's office indicated that the subcommittee gave the matter due diligence and that opponents of the bill were concerned about its costs.
"The House Appropriations Committee didn't feel like there was enough money to be able to grant in-state tuition to Puerto Rican students over Virginian students," Krizek's legislative aide said. "But we think everybody was sympathetic to the cause."
———————————————————————————————————————
This story is for subscribers to VCU's Capital News Service. If you have questions or comments, contact Jeff South at jcsouth@vcu.edu or 804-519-1062; Karen McIntyre atkemcintyre@vcu.edu or 530-448-4638; or Tom Kapsidelis at tkapsidelis@gmail.com or 804-869-5263.