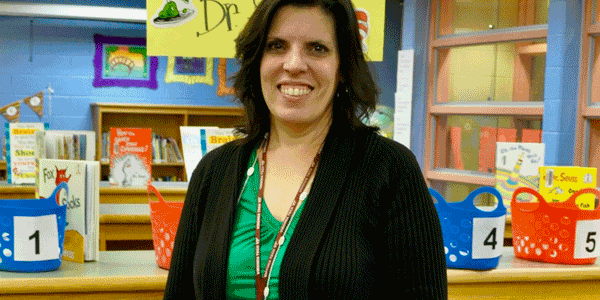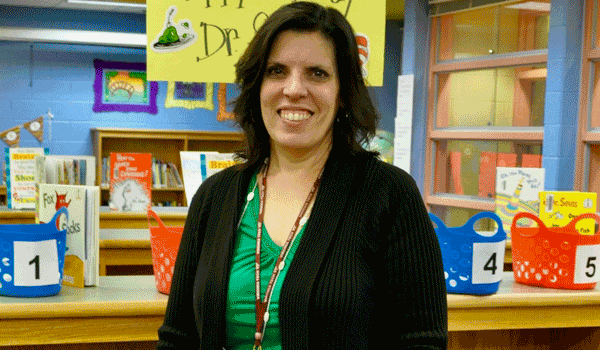 Va. Tech graduate found her passion for teaching early CHESTER – Martina Hall, a second-grade teacher at Elizabeth Scott Elementary, believes when a student...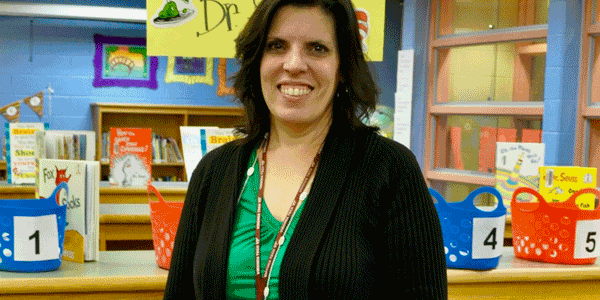 Va. Tech graduate found her passion for teaching early
CHESTER – Martina Hall, a second-grade teacher at Elizabeth Scott Elementary, believes when a student gets a wrong answer, it is a good thing because that student is learning something through that incorrect answer.
"I love … looking at their faces when they've learned something new and seeing how a struggling reader, when that light bulb goes on, all the pieces fall into place the way they should, and they've grown from reading on a kindergarten level to reading on a second-grade level," Hall said. "Just seeing their faces of accomplishment and how proud they are of themselves, it's an amazing feeling; I wouldn't do anything different."
When Hall was in the second grade herself, she knew she wanted to be a teacher. Even when people told her teachers were underpaid and undervalued, she said she never strayed from her goal.
"I, from a young age, was working with younger children. I think I started when I was about 12 years old. I would help in Sunday school classes, and then by the time I was 16, I was teaching the Sunday school classes," Hall said. "I have a love for music, so I started a children's choir at my church when I was 16 … so I've always been drawn to kids; I love them."
After graduating from Virginia Tech, Hall taught at Enon Elementary for two years but stopped when she married a soldier. The couple moved around for 10 years, eventually returning to Virginia with their two children. Hall said she had a desire to get back to teaching after volunteering at her children's schools. She taught at Harrowgate Elementary for a decade and then transferred to Elizabeth Scott because she was ready for a change.
Hall has taught first and fifth grade and is currently teaching second grade, which she said was always a dream of hers.
"The children are still young, they're sweet, they're kind, they're innocent, but their independence is greater than it was in first grade so things like logging on a computer they can do more easily than a first-grader can," Hall said. "They're able to create more projects that make me go, 'Wow!'
"They can talk about their thinking, how they came up with an answer to math, and I'm like, 'That's awesome, you're really thinking about it."
Hall and other teachers at Elizabeth Scott have been using social media this year to promote what they're doing in the classroom. She said it is another way for parents to see what their children are doing well and a great tool for them to see what's happening in the classroom.
One of the methods Hall employs in her classroom is the Inventive Thinking Lab, which consist of educational games designed to develop critical-thinking and problem-solving skills.
Hall said she promotes the growth mindset, which encourages students to keep trying after they fail so they can "grow their brain."
Hall, who has no plans to retire anytime soon, said she teaches with a balanced approach and that children need praise and consequences. Although she has days when she's struggled, she has not had any bad days.
"When I'm standing at the door and I'm greeting my kids and saying good morning, and they're smiling [and saying] 'Good morning, Mrs. Hall' when they come in and then before we leave, I'm like 'Have a great afternoon' and they give me a hug, it's a great day," she said.
"Children are not perfect. They don't fit in a perfect little mold, and as much as we want our children to … be perfect, we as parents, as educators, need to remember that children are going to fail. They need to fail in order to learn and have success. So, I think the days where my kids fail, and we can take a step back and say, 'What happened, why did that happen and what are we going to do next time?' That's a great day."