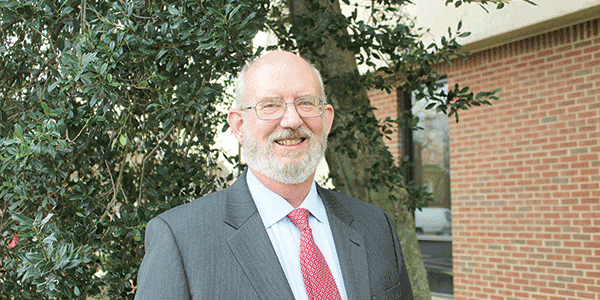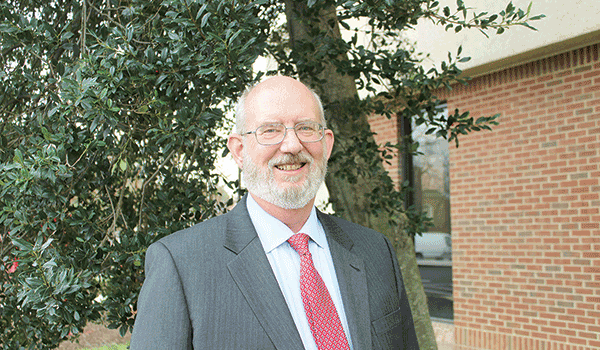 After a lifetime of managing risks, David Johnson is teaching others to do the same. Johnson, 63, became Chesterfield County's director of risk...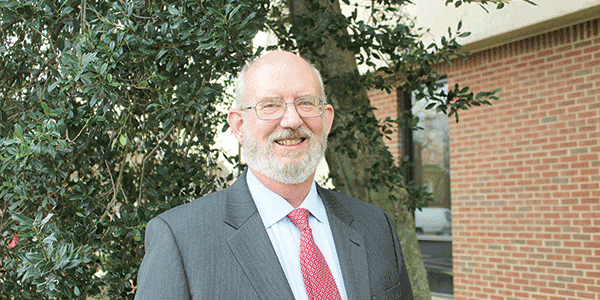 After a lifetime of managing risks, David Johnson is teaching others to do the same.
Johnson, 63, became Chesterfield County's director of risk management Feb. 26.
The Annapolis, Md., native who lived in Norfolk for 10 years while growing up, brings a wealth of experience to the position. Johnson has worked in environmental health and safety for 40 years after graduating from Drew University with a bachelor's degree in chemistry and doing graduate-level work at New York University.
He has worked for well-known companies such as Revlon and Honeywell over the years, but started as an industrial hygienist and safety engineer in a plant of 1,000 people. He decided to start in that field after his future father-in-law encouraged him to do so.
"I had a passion for helping people. It kind of clicked with me," he said of the job. "It gave me a real passion for what this field is. You can really make a difference."
Johnson noted that the company used lead in its hermetically sealed products, including computer terminals and digital display devices.
"I put in control devices and improved the situation and dramatically changed the exposure to lead for folks," he said.
While at Revlon, Johnson developed a credo: "You do the right thing, follow your instincts, listen to people and assess risks." When followed, it doesn't always turn out 100 percent right, but it's usually not far off, he said.
A job he had with Givaudan Corp. in New Jersey helped prepare him for the financial aspects of his current job, which is split between handling financial claims and environmental health and safety. At Givaudan, which manufactured flavors for fast food and scents for shampoos and perfumes, Johnson handled the financial side of things as senior vice president of operations at the company, which generated annual revenue in excess of $300 million.
Later, he worked with Honeywell where he recounts that there was no allowance for error. He traveled to foreign countries on that job, which also brought him to Chesterfield.
At Honeywell, he learned about developing trust in the community. "It's so hard to create and so easy to erode," he said. "When things do go wrong, you've got to treat them as if it were your whole family."
Johnson moved to Chesterfield for a period of time to help his brother, who would later die after a battle with cancer, and then worked for Novellus, an aluminum manufacturing company in Georgia, for two years before returning to Chesterfield in 2014 as the county's assistant director of risk management under Cindy Smith.
He called returning to the area "a breath of fresh air." Johnson said he was trying to check his taxes online – he had purchased a house here while helping his brother – and inadvertently clicked on a jobs link. It was fortuitous. "I've had a blast and enjoyed it," he said. "I love to mentor and coach and improve processes."
As assistant director, he helped bring Chesterfield County Public School's environmental, health and safety services into the county's risk management department last year.
On the financial side, the department handles workmen's compensation insurance, vehicle, property and general liability claims for its employees. The department – which has a budget of $9.33 million for the current fiscal year ­– largely self funds this insurance, but also purchases additional policies above and beyond what it covers.
There are over 2,000 vehicles under its coverage along with about 4,300 county and 7,000 school employees.
Johnson's goal is to "make sure we create a workplace that is responsible to the environment, protect our people and have robust systems in place to maintain and provide critical services while not putting an undue financial burden" on the taxpayers. In short, he wants to make sure the risk management department operates as efficiently and safely as possible.
"I feel really blessed to be able to give back … to use the experiences to make a difference," he said. "I'm enjoying the heck out of myself teaching a whole new generation about risk management."
For fun, he enjoys baseball and is a Baltimore Orioles fan. He coached Little League for 18 years starting in that endeavor with his oldest child, Sarah, who is now a teacher at Woodlake United Methodist Preschool. His love for baseball has also extended to his son, Jeff Johnson, who is coordinator of amateur scouting for the Tampa Bay Rays.