Rick D'Abreu If you follow Thomas Dale High School football, you're used to seeing the program churn out prospects who play at the highest...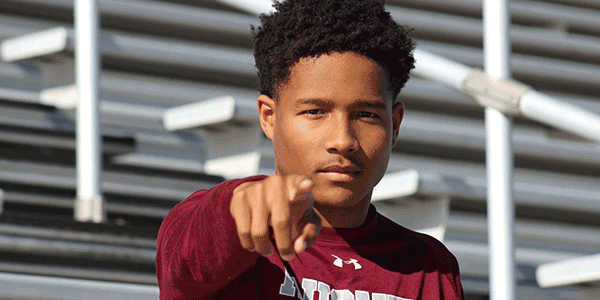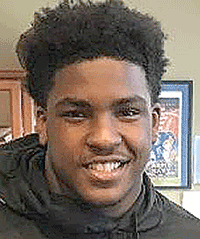 Rick D'Abreu
If you follow Thomas Dale High School football, you're used to seeing the program churn out prospects who play at the highest level of college football.
Running backs William Henderson, Rudi Johnson and Ken Oxendine went to North Carolina, Auburn and Virginia Tech, respectively. Then they ascended to the National Football League. Recently there have been Darvin Taylor (Florida State), C.J. Reavis (Marshall) and Talvis Robinson (Navy).
Now, two prospects have been making waves. One of them is running back Chris Tyree, and the other is a name you may soon get used to hearing, linebacker Rick D'Abreu.
Tyree has gotten press since the start of his freshman season with good reason. The 5-9, 175-pound speed demon has excelled at both running back and defensive back for the Knights. He's picked up marquee offers from schools such as Florida State, Penn State, Virginia Tech and Georgia. He's now stacked up 15 total offers.
Among the most recent was a big-time offer by Michigan on April 10. Schools are intrigued by strong academics and an eye-popping 40-yard dash time of 4.38 seconds at a recent camp.
The rising junior has carried on the Thomas Dale running back pedigree well, rushing for 1,113 yards on just 103 carries last season. Ten of those runs were touchdowns.
In what was perhaps his highest honor to date, Tyree was invited to participate in the 2020 Under Armour All-America game.
D'Abreu emerged as a star last season for the Knights. He tallied 72 tackles, good for third on the team, and 13 resulted in a loss of yardage for Thomas Dale's opponents. While his pursuit of running backs was paramount, his pursuit of the quarterback was impressive as well, as he logged seven sacks in 2017. That tied him with Dusan Stjepanovic for the team lead.
D'Abreu has picked up a slew of college offers over the past month, including from FCS powerhouse James Madison along with Fordham, Norfolk State, Air Force, Richmond, Army and Liberty.
He's taken a workmanlike approach in the weight room and the same approach to recruiting. Over spring break he visited Fordham, Army, Navy, Maryland, James Madison and Cincinnati.
With a busy off-season scheduled for both D'Abreu and Tyree, the prospects are looking to make visits, improve steadily through off-season workouts and attract attention from new schools.
Coach Kevin Tucker and his staff should continue to pump out quality seasons with athletes such as these leading the way for the Knights.