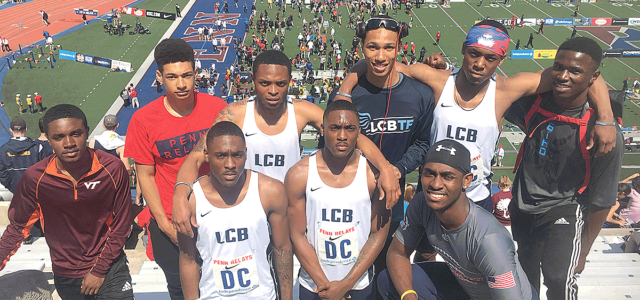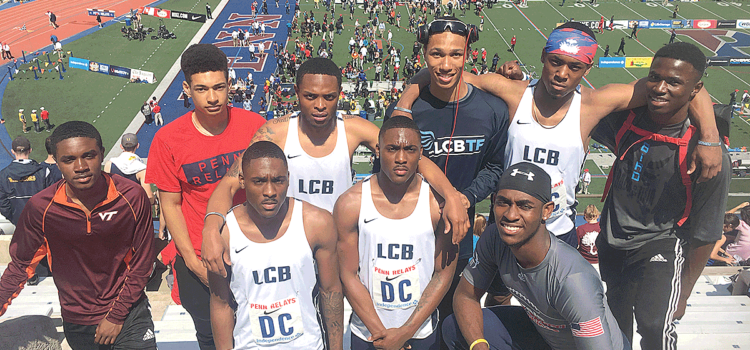 L.C. Bird High's track program has made for many discussion points recently, especially since coach Adam Canning and the Skyhawks brought home the school's...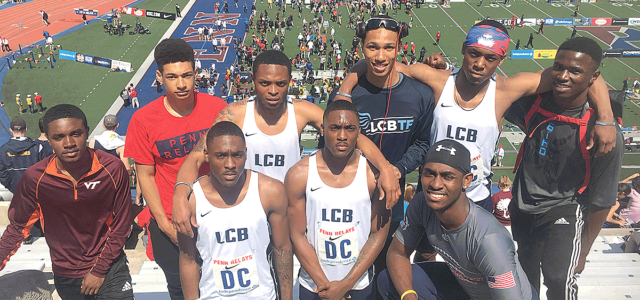 L.C. Bird High's track program has made for many discussion points recently, especially since coach Adam Canning and the Skyhawks brought home the school's first-ever state track championship this past indoor season.
The Penn Relays is one of the biggest events on the East Coast, and a team of 10 athletes was brought by L.C. Bird to Philadelphia to compete. Four of those athletes, the boys' 4 x 100 relay team, won the national race with a time of 41.93 seconds.
"It [The Penn Relays] was a lot of fun," Canning said. "Going in after our preliminary run, I didn't think we did that well, but we hung on to qualify, so I told the boys we had to go win it, and we did."
In 55-degree weather and wet, rainy conditions, the four-man team of junior Jayden Payoute, senior Lamar Davis, and senior twins, Jemourri and Javon LaPierre, finished 17th out of the 18 teams that would qualify. They put their best foot forward, so to speak, by beating other perennial Virginia track powers such as Western Branch and Hayfield.
"To say that our athletes are some of the best in the nation is a great," Canning said.
But it wasn't always that way for L.C. Bird. When Canning took over the outdoor track program in 2008, the Skyhawks often had standouts, but team success was difficult to find. After beginning to work at the school in 2013, Canning began to coach the indoor teams, and has coached cross country the past three years. The key for
Canning has been finding the athletes in the schools, and the team's recent success has made that job even easier.
"While we have had some great individuals come through the school, we have really started to improve as a team," he said. "We've built up steam and have been putting it all together."
Canning credited his assistant, Justin Snyder, with helping turn "good athletes into great athletes."
Three of the runners – the LaPierre twins and Davis – are weighing college options. Shepherd's football program wants them to come in. Jemourri LaPierre played wide receiver for L.C. Bird, while Javon LaPierre was a play-making defensive back for the Skyhawks.
Davis is looking at running track at the next level, and Morgan State has shown interest.
L.C. Bird's success was on display during their indoor championship season when only one individual won a state title (Javon LaPierre, long jump), but the rest of the team scored consistently and high enough in other events to bring home the crown.
Canning, along with his wife Caroline (Brown), have been a big part of a renaissance of sorts at L.C. Bird for sports other than football. Caroline coached the girls' volleyball team for four years, which won three conference championships and appeared in the 5A region tournament.
The field hockey team made a regional appearance as well two seasons ago. The boys' basketball team won a state title in 2016, and the girls' basketball has continued their overall success, qualifying for state at an almost perennial pace.
It appears that even more could be in store for the track program as they push to capture their first outdoor state championship in the coming weeks. Stay tuned.