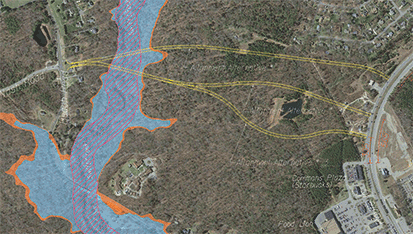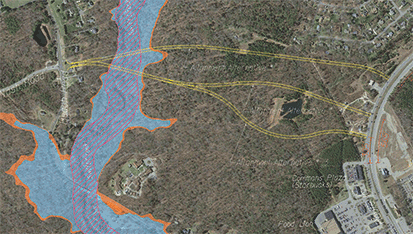 Following a May 21 public meeting about options the county is considering to extend Nash Road to Route 10, the comments indicate no consensus...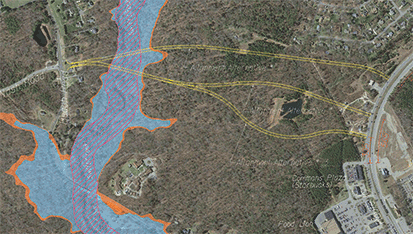 Following a May 21 public meeting about options the county is considering to extend Nash Road to Route 10, the comments indicate no consensus among residents.
Comments that were submitted in person or by email from May 21 to June 4 reveal that 23 people support the project and 25 oppose it.
County staffers presented three options to extend Nash Road from Beach Road to Route 10 during a public meeting May 21. Option No. 1, which is the farthest north, has nine supporters, while option 2 has 12 and option 3 has 10 (see map on Page 7). However, 16 people indicated they support none of the options or declined to choose one.
A number of people were against installing a roundabout traffic calming device at the intersection of Nash and Beach roads west of Route 10. For example, James Quinn wrote: "No circle, please. Too many cars would be on it, rear-enders every day."
"There needs to be another alternative. You need to think long-term, not short-term," Thomas Surles wrote about the project.
"This is just moving the bottleneck … further up [Route] 10. In the a.m., 90 percent [of the traffic] is going to [Route] 288," John Noxon wrote.
"Traffic is headed to Route 10 to 288 ultimately to get to 95 South," Cloresa Shumaker wrote. "If there was an intersection further east on Route 10 (Lewis Road for example), much of the Highlands and other traffic would choose that route … and avoid 288 altogether. If this happens … you don't need the Nash extension." Others supported the project.
"The need for relief of the congestion at the intersection of Beach Road and Nash Road is undeniable," Edward L. King wrote.
"I'm all for it. I disagree with most [verbal] comments given tonight [May 21]," Jamie Myers wrote. "As a Deerfield resident, if option 1 is picked, a sound barrier is a must. It gives residents quiet and removes them from future development."
Martha Miles said the project can't happen soon enough as the traffic goes right by her house.
"Commercial development is going to happen fast on Route 10 between Beach Road and Courthouse Road when new road complete. Consider that," David Shuster wrote.
All three of the options involve building a bridge over Swift Creek.
The deadline for comments is Monday, June 25, according to county transportation director Jesse W. Smith.
The estimated project cost – which will include building 0.8 mile of road – is $19 million, but Smith said that likely will increase.
A draft environmental document should be complete sometime in the fall, he said, adding that construction is expected to be finished by spring 2021.
The county has $9.7 million set aside for the project, and nearly half of the funds are from the state. Smith said the county plans to apply for additional funding from the state Smart Scale program. More information can be found at chesterfield.gov/roadprojects.