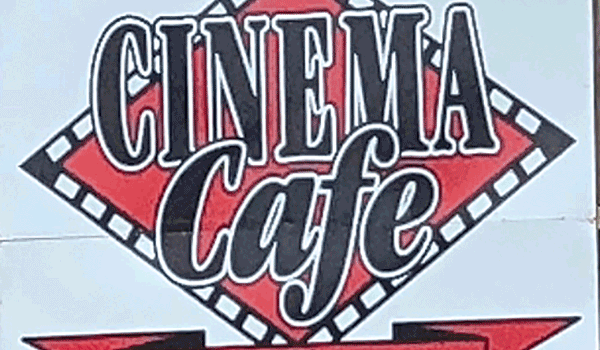 After years without a movie theater, one is planned for Chester next year. A new Cinema Cafe complex, located off Route 1 in the...
After years without a movie theater, one is planned for Chester next year. A new Cinema Cafe complex, located off Route 1 in the Bermuda Crossroads Marketplace, is slated to break ground this fall for an opening in 2019. 
The free-standing establishment will also feature a spacious bar and lounge located in the lobby, which will provide guests an ideal hangout before and after the movie where they can enjoy one of 20 different beers on tap or a signature cocktail.
"We couldn't be happier to bring our newest theater to Chester. After visiting the  area over the last year, and meeting the friendly people of Chester and Chesterfield County, I know this will be a great match," company CEO John Walker said. "I'm always a bit nervous about expanding and finding the right location, but with the help of Chesterfield's Economic Development Department in finding this location, we are looking forward to becoming a member of this community,"
The new Cinema Cafe location will boast nine full-service auditoriums with handcrafted American favorites like burgers, pizza, beer, wine, cocktails, and other movie must-haves like popcorn and candy all served at your seat by waitstaff. Auditoriums will showcase large wall-to-wall digital high definition screens, enhanced Dolby digital sound, luxury leather recliner seating with swivel tables, extra wide space between rows for maximum comfort, and one auditorium with a premier large-format experience. The nine-plex will be 45,000 square feet with 1,400-seats. 
Since 1986, Cinema Cafe has been known for being an innovator in the world of dine-in theaters, successfully combining movies and full-service dining into a unique one-stop experience. One of the oldest cinema eatery chains in the nation, Cinema Cafe was named "Best Movie Theater" and "Best Family Entertainment" (The Virginian-Pilot's Best Of 2018). Guests will be able to order food and drinks from an extensive menu in the theater with a server who waits on them throughout the film with "ninja-like stealth," a press release states.  
With a focus on the values of extraordinary service and affordability that helped to establish Cinema Cafe as a staple in the Hampton Roads area, the Chester location will be Cinema Cafe's sixth location in Virginia and is much larger than the original Virginia Beach twin-plex that John and Debbie Walker opened 32 years ago.
For more updates and information on Cinema Cafe Chester, follow them on Facebook, Twitter, Instagram and at cinemacafe.com.