To those alive in the late 1960s and '70s, chances are the jingle "Go Speed Racer, go Speed Racer, go!" may be familiar. Speed...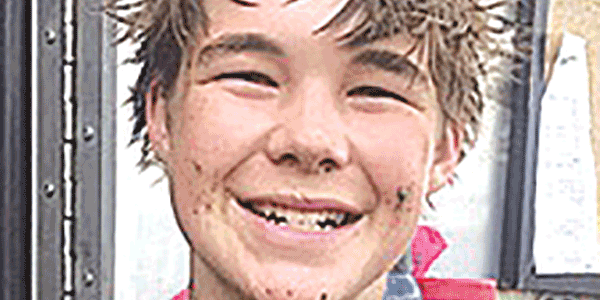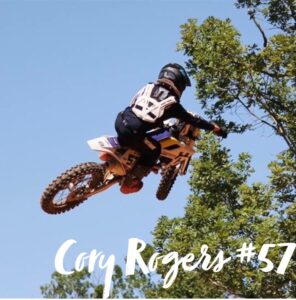 To those alive in the late 1960s and '70s, chances are the jingle "Go Speed Racer, go Speed Racer, go!" may be familiar.
Speed Racer appeared in comics and on television and was a success in both Japan and in the United States, and even spawned a 2008 film.
Cory Rogers, a 15-year-old student at L.C. Bird High School, is trying his best to give Chester its own version of the cartoon star. Rogers doesn't race cars, but instead motorcycles.
Rogers, who has been racing since the age 9 and riding longer than that, may have received the need for speed he possesses from the genetics of his father, Rusty Rogers, who was a professional flat track racer. It turns out that both father and son are pretty darn good at their craft.
Cory recently qualified for the prestigious Loretta Lynn Amateur Motocross Championship, to be held from July 30 through Aug. 4 in Hurricane Mills, Tenn. The race, bearing the name of country singer Loretta Lynn, is held at her ranch.
Hundreds, if not thousands, of riders vie to earn a "ticket" to compete in the event. There are several races in which one can qualify, but the collection of racers is truly the cream of the crop. Rogers had to finish in the top eight out of 40 at North Carolina Motorsports Park, in one of the world's best amateur races, and then had to finish in the top six out of 40 riders in a regional race at W.W. Ranch in Jacksonville, Fla.
Although that's an accomplishment, he raced in three divisions based on engine sizes 125 C, 250 C and 450 C and earned tickets in each one. In the 450 C race, he was only allowed to use a 250 C bike against the older riders, but still qualified. He finished sixth in all three races.
At Loretta Lynn, he is allowed to race in two classifications, and will compete in the 125 C and 250 C fields. To put the accomplishment in different terms, Cory is one of the top 42 amateur motocross riders in his age group and classification in the world.
"To get to this level you have accomplished a major goal in motocross," his mother, Kelly Rogers, said. "It's not an easy ticket to get. He tried for six years to reach this goal, working hard along the way. We've traveled from Indiana to Florida to race and make this goal a reality."
Cory runs races from February through December and practices as often as possible. He races on weekends, and his mother called him a "weekend warrior." Some serious racers even go as far as to be home-schooled to maximize their time on the track. Cory has accomplished his feats with less practice and training time. He has amassed 20 championships since his racing career began in 2012.
"When I was little, I didn't want to do it," Cory said. "But one day we went to a track for a benefit ride, and I got hooked on it. There's no real feeling [like it] when I'm racing. I'm just having fun on a bike."
One might say that Cory is a chip off the old block. His father, Rusty, is quick to point out one thing: he never accomplished the things his son has so quickly and at such a young age.
Rusty was a fine racer himself. He started in 1977 and won 13 AMA Amateur National titles. After riding professionally, he got his first professional win in Hagerstown, Md., in 1992.
"Nothing I did even compares to the feeling I get watching him and the accomplishments he's made already," Rusty said. "I know how hard he's been working this year. This year, we've been practicing more, turning just as many laps as we can."
Off the race track, Cory enjoys riding BMX bikes with his friends and runs two miles a day to stay in shape.
"If you want to do it [bike racing], don't wait to get into it, jump on the opportunity," Cory said. "It's a really fun sport. Some people think it's dangerous, but it's a fun sport and you meet a lot of cool people doing it."