ABOVE: Manny Hickman Matoaca struggled at times in 2017, playing to a 4-6 record and missing the postseason in a competitive region. Coach Derrick...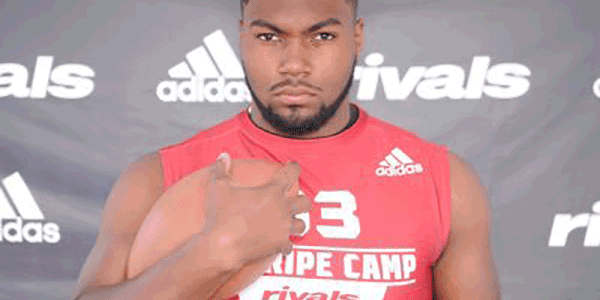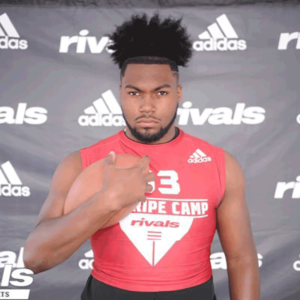 ABOVE: Manny Hickman
Matoaca struggled at times in 2017, playing to a 4-6 record and missing the postseason in a competitive region.
Coach Derrick "D.L." Johnson departed and will now lead one of the area's top programs at Hermitage. Taking over the post is a familiar and capable hand in Jay Parker, who has served as an assistant and special teams coach for the Warriors and played his college football at Virginia State.
"Coaching is simple to me," Parker said. "If you get the kids to take on the mindset of the coach, you can be successful. Our guys already know that we are never satisfied; there's always something we can improve on, and we can always work a little bit harder."
The Warriors lost five players to college: Austin Hicks (UVA Wise), Aaron and Ryan Walker (Concord) and Issac and Jarrod Mosby (Averett).
Parker will look to return to the playoffs for the first time since 2015.
Parker's assessment of his team early in practice is positive, he said that he sees a group of young men who are hungry to improve daily.
"I see a group that has good potential, but we can't do it alone," Parker explained. "We will need every player on the team, every coach in the program, and the entire school and community to be successful. We talk about that often; it's a community thing here at Matoaca."
The Warriors, a Class 5, Region B team will open their season at home against Cosby at 7 p.m. Aug. 30.
Quarterbacks: Parker said that three quarterbacks are competing for time at the position. Senior Nick Lanier (5-10, 165), Junior Marcus Dreher (6-1, 175), and senior Jonathan Coleman (6-1, 190) are in competition. All three have received time in the preseason, and no starter had been named as of press time.
Running Backs: Two seniors, Nelson Babcock (5-9, 165) and Xavier Addison (5-11, 180) should receive significant playing time. Junior Ricarlos Taylor (5-7, 155) played well in spurts as a sophomore, and he is looking to build on that success. Babcock and Taylor are both speedy backs who make cuts well, and Addison will be the most powerful of the trio.
Wide Receivers: Sophomores Troy Lewis (6-3, 180), follows sophomores Jake and Jonathan Coleman (6-2, 195), and junior Gage Simmons (5-10, 165), will see time at wideout. Although the receivers are young, there is much height to go around. Simmons will be a slot-style receiver, and Matoaca has three options to stretch the field. Tight end Justin Providence (6-2, 215) is a senior in a position to provide not only blocking but leadership to a young group.
Offensive Line: Three seniors, DeMont Wynne (6-1, 300), Gage Luck (5-10, 210), and Torey Olds (6-2, 290), return to anchor what promises to be a very experienced unit. Both Wynne and Olds have college-type bodies, and they should draw recruiting interest as the season progresses. Junior Nathaniel Dozier (6-1, 260) is another traditional "Matoaca type" lineman; the school continues to develop college-level players each year at the position.
Defensive Line: Cincinnati commit Manny Hickman (6-3, 240) is the star and leader of both the unit and the defense. A dynamic pass rusher, he will be sure to attract the attention of each team's best lineman, and in many cases he could draw double teams. With the attention on Hickman, seniors Eli Thomas (6-2, 235) and James Tucker (6-0, 250) could receive more play-making opportunities along with Dozier, who will go both ways.
Linebackers: Junior Brayden Spade (6-1, 230) and senior Aaron Jones (6-0, 220) continue the parade of what is, from top to bottom, a defense with good size. Babcock will play both ways.
Defensive Backs: The entire wide receiving core – both Coleman brothers, along with Lewis and Simmons – will fill out the defensive backfield. Senior Xavier Addison, who has drawn interest from a wide range of colleges from NAIA to Division I schools, will lead the unit. Sophomores Jordan Robinson (5-10, 165) and Devin Bailey (5-10, 160) are competing, and they will likely see time on the field in 2018.
Special Teams: One of the Warriors' strengths year in and year out has been special teams, and Parker, who coached this unit previously, has another strong group. Dickey Harris will handle the kicking duties and Jon Coleman will punt. Gage Simmons will hold and Justin Providence will handle the long snapping duties.