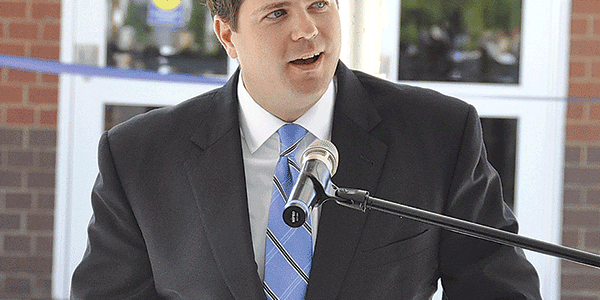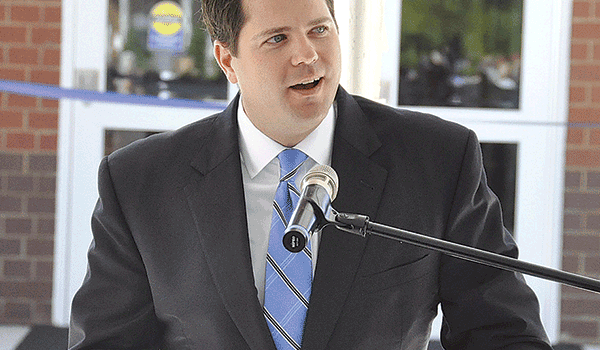 ABOVE: School board chair John Erbach speaks at the dedication of the new Buelah Elementary School last week. Chesterfield County schools could be getting an...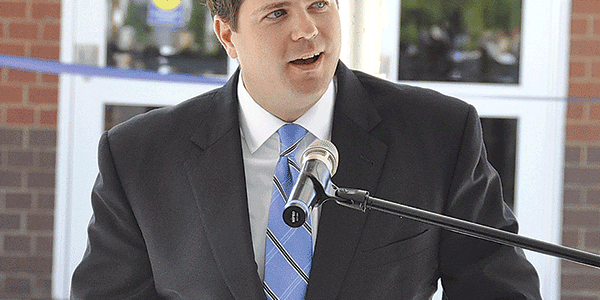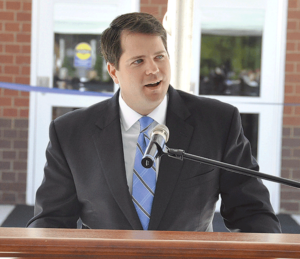 ABOVE: School board chair John Erbach speaks at the dedication of the new Buelah Elementary School last week.
Chesterfield County schools could be getting an additional 27.5 teacher positions as a result of increased funding due to the state budget that was passed in May and signed into law in June.
At its regular meeting on Aug. 14, the school board unanimously requested that the Board of Supervisors approve $1.5 million in funding for additional teachers and $977,250 for operational needs.
The operational funds would be targeted for emergency repairs to equipment and infrastructure, such as heating, ventilation and air conditioning systems, plumbing and roofs, and for equipment inspections.
The board also asked the supervisors to approve a request for an additional $291,180 in Title I funding, which is used to help ensure that children at schools with high percentages of students from low-income families meet challenging academic standards.
Grants approved
The school board approved various grants last week, including $50,000 for a High School Innovation Grant that will be used to expand the Next Generation Career Academies at Clover Hill, Matoaca, Meadowbrook and Midlothian high schools. The academies use workplace experiences to better prepare students for post-secondary education and careers.
Falling Creek Middle School was approved for a $10,000 Capital One Codes grant. A community partner will provide volunteers to teach coding skills in three classes one day a week for a two-hour block. The funds will also be used for field trips with a computer science or technology focus and for trips to the National Air and Space and Natural History museums.
Falling Creek Middle also received a Partners in the Arts Engaging Creative Thinkers award for $9,100. The project will allow English Learners to work on a self-expression portfolio using a variety of artistic media, including photo/video, poetry, bookmaking, drawing and collage.
Six elementary schools, including Curtis, Hopkins, O.B. Gates and Salem Church, were approved for CCPS' Making a Creative Difference grants.
Curtis will get $3,710 to be used for the Pawsitive Canines pilot program, which uses a trained dog to help implement the Mutt-i-grees curriculum that uses social-emotional learning to develop calm, confident and caring students.
Hopkins will receive $4,210 to be used for a School Maker Space, which will give students a special area to use new and engaging technology.
Gates will get $5,000 for an Inclusive Playground for special education students.
Salem Church will receive $4,299 for a STEAM Lab start-up initiative.