ABOVE: GOP Senate candidate Corey Stewart talks with Asher Purvis and Tracy Lynn at the Chesterfield County Fair on Aug. 28. Being down 19 points...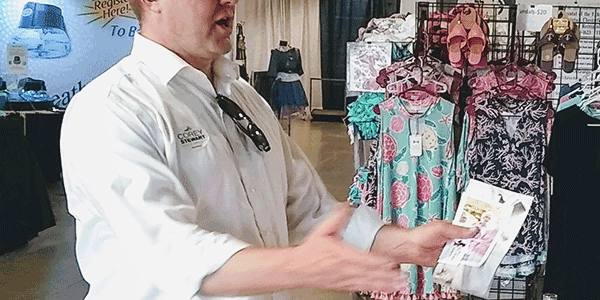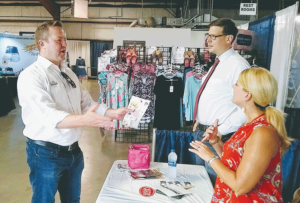 ABOVE: GOP Senate candidate Corey Stewart talks with Asher Purvis and Tracy Lynn at the Chesterfield County Fair on Aug. 28.
Being down 19 points in the Real Clear Politics average of recent polling in Virginia's U.S. Senate race doesn't have Republican candidate Corey Stewart down.
Stewart came to the Chesterfield County Fair last week to meet locals in advance of the Nov. 6 general election, where he will face incumbent Democrat Tim Kaine.
When asked what is going to put him over the top, Stewart said that Kaine is against everything that President Donald Trump is doing to revive the economy.
"The tax cuts are set to expire [Dec. 31, 2025]," he said. "He'll vote against making them permanent. He has a history of increased taxes."
As governor from 2006-2010, Kaine signed a repeal of the estate tax. He also tried unsuccessfully to raise the gas tax, the sales tax on cars and the cigarette tax. He later tried to eliminate the state's personal property car tax while proposing a 1-percent income tax increase. He also tried to raise tax incentives to lure business to the state, and signed legislation that ended tax breaks for real estate investment trusts. In short, Forbes.com described Kaine's gubernatorial tax policies as moderate and "slightly left of center." However, Kaine did vote against Trump's income tax reduction bill late last year, along with every other Democrat in the Senate.
A Kaiser Family Foundation poll from late June reveals that the economy, health care and immigration are the top three issues facing voters, and Stewart did not back away from the latter issue.
"Illegal immigration will impact the race very strongly," he said, noting his support for removing criminal illegal aliens and building a wall on the Mexican border.
Stewart criticized Kaine for attending a rally in which some called for the end of Immigration and Customs Enforcement, a federal law enforcement agency. "Virginians support immigration, but it has to be legal," Stewart said.
As for being behind in the polls, Stewart said he doesn't have the name ID that Kaine has.
"In 2014, Ed Gillespie was down 25 points at this point and lost by 1 percent," Stewart said, referring to the Republican consultant's loss to U.S. Sen. Mark Warner.
Stewart has been elected to the Prince William County Board of Supervisors five times, including four times as chairman. He finished third out of seven candidates who ran for the Grand Old Party's lieutenant governor nomination at a convention in 2013, and was defeated for the GOP nomination for governor last year, falling to Gillespie by 1.2 percentage points in a primary. In June, Stewart defeated state Rep. Nick Freitas by 1.8 percentage points for the Republican nod for U.S. Senate.
It seems that Stewart, who some have termed a neo-Confederate due to his support of the state's heritage and symbols, finally has his chance to be elected statewide. Will the third time be the charm?