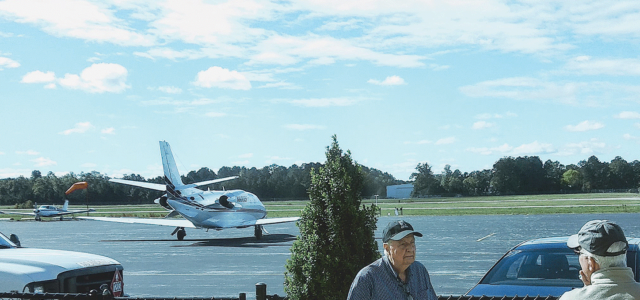 After much discussion during its Oct. 24 meeting, the Chesterfield County Board of Supervisors postponed a decision on whether to approve a 40-year lease...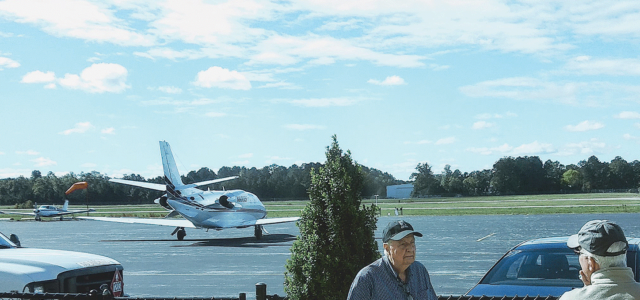 After much discussion during its Oct. 24 meeting, the Chesterfield County Board of Supervisors postponed a decision on whether to approve a 40-year lease agreement with Richmond Executive Aviation.
The pending agreement would bring a second fixed-base operator to the airport.
Mark Hackett, chief executive officer of REA and a former JetBlue pilot, plans to offer flight training, aircraft tie-down parking and storage, maintenance, and sales of aircraft parts and fuel. REA plans to build two 10,000-square-foot hangars at sites 1 and 2 near the airport's north ramp. The agreement calls for construction to begin within 12 months and completion within 18.
Hackett said that adding his company would bring an estimated $65,900 in revenue to county coffers through real estate and personal property taxes and jet fuel fees.
"The economy is good, aviation is booming, airline pilots are in demand," he said. "I'm going to be burning 250,000 gallons on my aircraft alone." Pilots are in such demand that he has seen young pilots offered a $50,000 sign-on bonus, he said.
Opinions about the proposal were split among the 18 men who spoke during public comment. Many, if not all, are pilots.
Gene Johnson said he's flown presidents and heads of state. "FBOs should be as far away as possible for safety," he said, adding the current plan "is not safe." He noted that Dominion uses large planes and that REA will have small ones. "I have not found an airport with more than one FBO. There has got to be a reason," he said, noting that he flies up and down the East Coast for a major airline.
Tom Trudeau, who previously served as the airport manager, supported REA's proposal. "I believe it's capable of sustaining two FBOs. You've got a great airport," he said, noting it has room to expand.
Trudeau said he managed a Marine Corps air station at El Toro in Irvine, Calif., that had two FBOs. The former air station, which was decommissioned in 1999, was a joint service airport, Trudeau said. In addition, he noted that the airport in El Monte, Calif., sustained two FBOs.
Thomas T. "Mike" Mickel is chief executive officer of Dominion Aviation Services, is the current FBO at the airport.
"Mike has a very good business plan. I'd sure hate to lose him," Trudeau said. He added that "REA has a plan that would be compatible and brings so much more." He said the airport might be able to add a control tower if a flight school begins operating.
A proposal from Dominion Aviation to expand at the airport was cancelled by the supervisors during last week's meeting because the county and Dominion were unable to come to an agreement.
Ken Whitacker, who serves on the county's airport advisory board, said the airport is not allowed to have competition if it takes Federal Aviation Administration funds. "It befuddles me what the debate is about," he said.
However, Fred Mistr, who said he's been a tenant at the airport for 34 years, cited an FAA code that says an airport must accept any FBO that meets minimum standards, and the airport may exclude an incumbent FBO from participating in order to bring competition to the airport.
Jim Stag said he's been flying out of the Chesterfield Airport since 1974 and called himself "the oldest relic around the airport." He said Dominion has a good safety record, but added that the airport has been "missing pilot training and the friendliness that has been there in the past."
Reid Ash said he's "never enjoyed better service [than he's received at Chesterfield Airport], but competition makes all of us better." He asked the county to provide as much physical separation as possible between the FBOs.
"You have a gem here," Sidney Geist said. "You ought to grow this airport. You've got a world-class operation with an international reputation. What concerns me is the [lack] of vetting."
Sid del Cardayre said he was "opposed to an unvetted FBO. Adding another FBO may dilute the customers for both." He asked the county to "do a study and issue a competitive [request for proposals] before signing a 40-year lease."
In response, Hackett said, "We have been vetted. If we haven't, I don't want to know what vetted is." He noted that he and Dominion Aviation's president Ray Gibson have turned over several years of tax returns and had background checks done.
"We're not a fly-by-night operation. I fly an Airbus into non-towered airports," he said, adding that aviation is inherently dangerous but pilots are trained to mitigate that danger.
Supervisors James Holland and Chris Winslow seemed ready to proceed with a decision following a closed executive session, but supervisors Dorothy Jaeckle and Leslie Haley objected to a motion to extend the meeting time past 11 p.m.
With that, the county attorney said that any consideration of the item would be continued to the next meeting on Nov. 14.