ABOVE: Ilona Penner, Catherine Crocker, Gilda Stanberry A shoebox from Operation Christmas Child saved Ilona Penner's life. "It brought hope and showed that...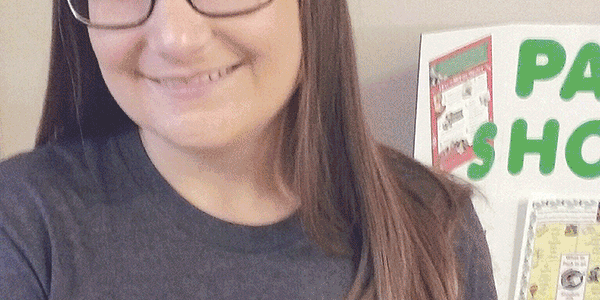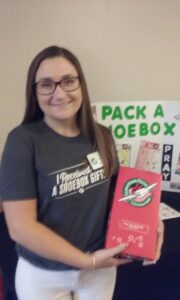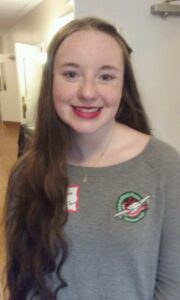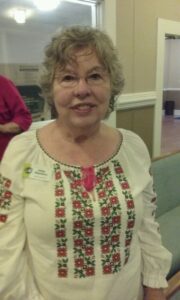 ABOVE: Ilona Penner, Catherine Crocker, Gilda Stanberry
A shoebox from Operation Christmas Child saved Ilona Penner's life.
"It brought hope and showed that somebody cared," Penner told an audience of attentive volunteers who filled Kingsland Baptist Church Oct. 19 to listen to a story about the profound power of a simple gift.
Penner was just 11 when she moved into a Ukrainian orphanage after her mother's death. She never knew her father, whom she said abandoned her when she was a baby.
Penner recalled being uplifted by a shoebox filled with gifts and handwritten letters that she and the other children at the orphanage received on an Easter Sunday.
"God touched every one of your hearts," she said, thanking the volunteers who participate in this program. "You cared about someone you didn't even know."
Her spirit transformed by Operation Christmas Child, Penner – who was later adopted by an American family two days before she turned 16 and is now a student at Liberty University – is helping spread the word about the life-changing program.
"You put a piece of your heart in this box. That's why God gave us hearts, to show love to others," she said, adding that she hopes to one day open an international adoption center to help other children who walk in similar shoes.
This is Operation Christmas Child's 25th year. Last year, more than 11 million shoeboxes were distributed to children in more than 160 countries around the world, according to volunteer media director Wanda Bass.
"Giving to others will bless you more than it blesses the recipient," Bass said. "Anyone can participate—packing shoeboxes with your children or grandchildren is a fantastic way to teach them the joy of giving to others."
"I love volunteering with this ministry, because you can actually see how God works in so many ways around the world to literally change lives," she said.
OCC's Richmond West area coordinator Gilda Stanbery has traveled to Ukraine and witnessed firsthand the incredible impact of Operation Christmas Child. "All we have to do is step out in faith, and let the Holy Spirit do the rest," she said.
The love that is packed in the shoeboxes can truly make a difference in a child's life, Petersburg-area coordinator Chena Crocker said. "Each box has a path that was laid out by God and is a path changer."
Crocker's 16-year-old daughter, Catherine, also volunteers for the program. "I want these children in hopeless situations to know that someone loves and cares for them, and it's not hopeless," Catherine said.
National Collection Week is Nov. 12-19. Drop-off locations can be found online at samaritanspurse.org/occ. One can build a box online at samaritanspurse.org/buildonline.