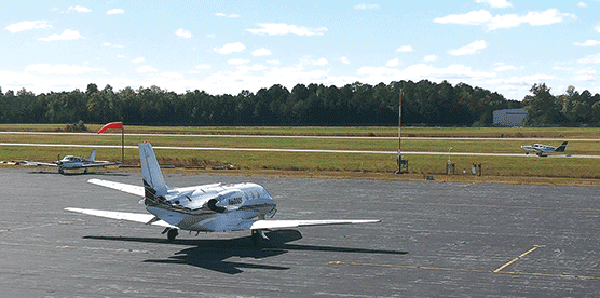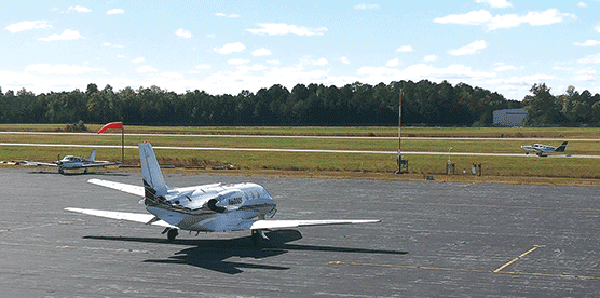 It looks like some competition is coming to the Chesterfield airport. By a 3-2 vote, the Chesterfield County Board of Supervisors approved a land...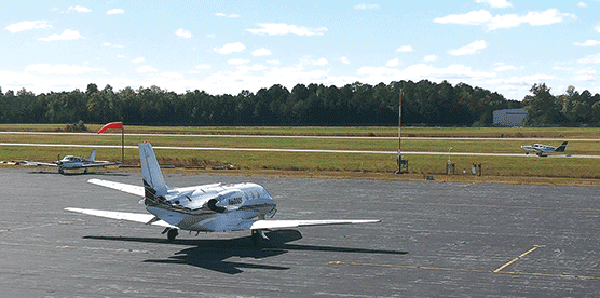 It looks like some competition is coming to the Chesterfield airport.
By a 3-2 vote, the Chesterfield County Board of Supervisors approved a land lease and fixed-based operation agreement with Richmond Executive Aviation and 5G Air LLC on Nov. 14.
The agreement calls for the construction of two 10,000-square-foot hangars within 12 months.
Some $66,000 in fees are estimated to be generated by REA in the first year of operation. The fees will include personal property taxes and fuel flowage fees.
The county plans to build a new fuel farm at the airport in the near future at a cost of $1.85 million. Expanding the fuel farm to accommodate REA would cost the county an additional $225,000, according to county officials.
Supervisor Dorothy Jaeckle, who along with Supervisor Leslie Haley voted against the proposal, questioned whether paying an extra $225,000 to make $66,000 a year was wise.
Mark Hackett, chief executive officer of REA, called the $66,000 figure "a gross underestimate," adding that he anticipated producing much more revenue than that.
Referring to a conversation between the supervisors and Hackett at the October meeting where Hackett said he would accept a 20-year lease, Jaeckle favored that length of time, but it wasn't supported by a majority of the board. She also tried unsuccessfully to amend the agreement to require REA to have 28-foot doors in their hangars.
Upon the request of Supervisor Chris Winslow, Hackett agreed to increase the size of the doors to 26 feet from 20 to 24. Hackett said the company originally planned to install 26-foot doors to avoid the $500,000 cost of installing a foam fire suppression system that is required when doors are 28 feet.
Hackett said that only a specific Gulfstream airplane would need a 28-foot door to enter a hangar, and the demand is currently not there for such a large plane.
Haley questioned county staff about missing information that the county had requested from Hackett. Clay Bowles, the county's director of general services, said REA did not provide a breakdown of the airplanes that will be housed at the hangars along with information about flight school that would be operated by Rick Aviation of Newport News.
"We received an unsigned letter of agreement between REA and Rick Aviation," Bowles said.
In opposing the lease and agreement, "I have no problem with a second FBO. It's a fabulous opportunity," Haley said. "But I have a fiduciary duty to make certain I'm looking at all aspects of this."
REA would operate alongside Dominion Aviation, which has been at Chesterfield Airport for a number of years but was unable to come to an agreement with the county on a lease of the area where REA plans to build.
County staff noted that a runway extension is planned for the airport in future years, which would largely be paid for with federal funds.
In other news, the supervisors approved a 40-year lease with Innovation Hangar Inc. The agreement requires the company to build a 10,000-square-foot hangar at the airport within 12 months of site plan approval. The annual rental fee is 34 cents per square foot. The business, which is currently located in Petersburg, plans to house airplanes from its parent company, Blueprint Automation. It may also sublease the hangar.