After 27 years with Chesterfield County Police Department, Kevin Bacon called it quits. Bacon, 50, retired Oct. 1. "My knees are getting a...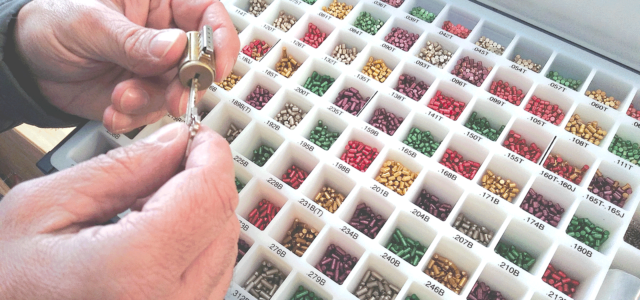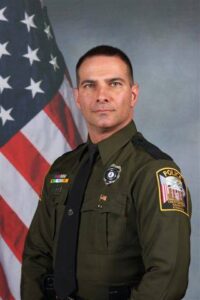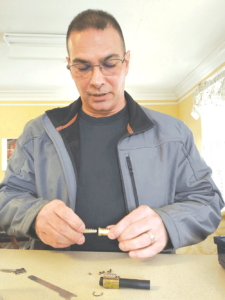 After 27 years with Chesterfield County Police Department, Kevin Bacon called it quits. Bacon, 50, retired Oct. 1.
"My knees are getting a little achy," he said, explaining the reason for his retirement from law enforcement.
The 1986 L.C. Bird High graduate has embarked on a new career as a locksmith and real estate agent.
Bacon said his interest in law enforcement started as a teen when he liked James Bond movies. In addition, stories told by John Corrigan, who worked for the Petersburg Police Department, piqued his interest.
After he earned a degree in administration of justice at Virginia Commonwealth University, Bacon graduated from Chesterfield County Police Academy, a six-month endeavor.
He worked the graveyard shift on patrol in Chesterfield for four years and then was with the police department's Drug Abuse Resistance Education program for four years. When the department ended its affiliation with DARE, Bacon worked as a school resource officer and with the department's new Success Through Education and Proactive Policing program for two years.
Then a police department position opened as a coordinator working with Crime Solvers. Chesterfield was the third locality in the state to have such a program, Bacon said. He was also a detective within that department and worked his way up to corporal, which was the fifth step in the department's career development program.
He was involved in implementing a crime tip text messaging and web-based system for Crime Solvers, making Chesterfield's one of two agencies in Virginia with that capability.
"I'm very thankful for it," he said of his law enforcement career. His parents, Harris and Paula Bacon, weren't "gung-ho" about his career choice, but they were "incredibly supportive," he said, noting they encouraged him to "find what God has gifted you in and go with it."
Now, Bacon encourages young people to pursue their calling in life, but cautions that "TV and real life are two very different animals" when it comes to law enforcement.
"When you are a police officer, you are going to be working for someone who loves you and hates you at the same time," he said, describing the love-hate relationships in what he called a "very unique career."
He lamented today's young people not respecting law enforcement as much as his generation.
"When I was growing up, you had respect for authority. You don't see that as much anymore," he said. "When a police officer showed up, it was respect. Now you often face disrespect from the get-go."
"We've gotten away from Biblical roots as a country," Bacon added, noting the Bible teaches having respect for authority.
In addition to his new professions, Bacon is looking forward to being a facilitator of Financial Peace University at his congregation, Christian Life Church, 12501 Life Trail, south of Carver College and Career Academy.