ABOVE: Michael Brigati, on right, and his son, Matthew. Matthew Brigati was a New Year's Day baby, born in 1988. In 2010 he lost his...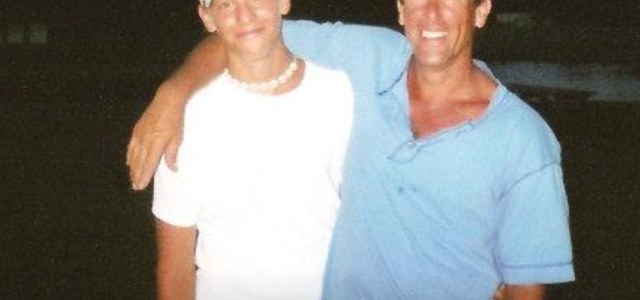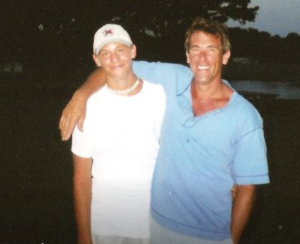 ABOVE: Michael Brigati, on right, and his son, Matthew.
Matthew Brigati was a New Year's Day baby, born in 1988.
In 2010 he lost his life in a tragic motor vehicle crash, but left behind a chance of life for others.
"Matt loved sports and was an avid fan of his teams and watched games when he could,' his father, Michael Brigati, said. "He and his friends played them as well."
Matt enjoyed playing local hockey and games of pick-up basketball. He loved his job at a TGI Fridays restaurant and was a happy-go-lucky "people person," Michael said.
"As we lived in a rural area, he spent many hours with friends enjoying nature. He loved his sister. They had many adventures together," Michael said. "Some remain secrets from their father!"
The young man had a career goal.
"He wanted to be a firefighter," said Michael, a retired senior captain, rescue diver and paramedic for Chesterfield Fire and EMS. "He mentioned his intent to test for the fire service …. I think it was the combination of helping people and having the time to enjoy outdoor activities on days off that appealed to him. That and the 'brotherhood' concept that is the foundation of emergency services."
Matthew had planned ahead, just in case something ever happened to him, to save lives. He became an organ donor upon his passing, his wish marked on his driver's license.
"On the surface, Matthew was a six-time organ donor," Michael said.
However, when one contemplates how those six individuals have families, friends and business associates, it is impossible to determine the number of people impacted.
His son's decision to be an organ donor influenced Michael to dedicated 100 percent of the sales proceeds from his Fire Thieves novel to charity.
Waiting list
Some 114,000 in the nation are waiting for an organ transplant, according to UNOS.org.
"Organ donation is so important because life-saving organ transplants can only take place when the 'gift of life' is given by a generous donor," said Lisa Schaffner, a retired WRIC-TV news anchor who is currently a public relations and marketing director for United Network for Organ Sharing.
"Organ donation is a kind and powerful act because it saves lives," Schaffner said. "Last year was a record-breaking year for the number of organ donors, 10,000 in total, and a record-breaking year for the total number of transplants, which were nearly 35,000. "
UNOS is a private non-profit organization that manages the nation's organ transplant system under contract with the federal government. In doing so, they bring together hundreds of transplant and organ procurement professionals and thousands of volunteers.
This unique collaboration helps make life-saving organ transplants possible each day. Their system serves as the model for transplant systems around the world.
UNOS is involved in many aspects of the organ transplant and donation process. This includes:
*managing the national transplant waiting list, matching donors to recipients 24 hours a day, 365 days a year;
*maintaining the database that contains all organ transplant data for every transplant event that occurs in the U.S.;
*bringing together the transplant community to develop policies that make the best use of the limited supply of organs and give all patients a fair chance at receiving the organ they need, regardless of age, sex, ethnicity, religion, lifestyle or financial/social status;
*monitoring every organ match to ensure organ allocation policies are followed;
*providing assistance to patients, family members and friends;
*educating transplant professionals about their important role in the donation and transplant processes; and
*educating the public about the importance of organ donation.
To find out more about organ donation, go online to UNOS.org.