Carrie Coyner believes in girl power. The 37-year-old Chester resident announced last week that she is seeking the Republican nomination for the House District...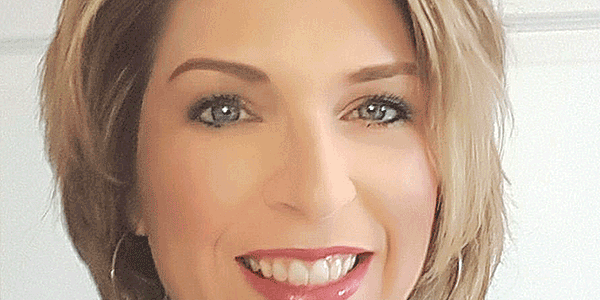 Carrie Coyner believes in girl power.

The 37-year-old Chester resident announced last week that she is seeking the Republican nomination for the House District 62 seat currently held by state Del. Riley Ingram, R-Hopewell. Coyner said she wants to offer "a different voice," that of a "young female business owner."

Coyner is in her eighth year representing the Bermuda District on the Chesterfield school board. Ingram said he is not running again. "He's done an amazing job," said Coyner, a business and real estate attorney and the daughter of George and Darlene Emerson.

Ingram said he is supporting Coyner and thinks she will do a good job if elected.

"I have thoroughly enjoyed serving the people," he said. "It has been a real honor [and] pleasure." said Ingram, 77, who just began serving his 28th year in the Legislature. He said he plans to serve the remainder of the year.

House District 62 currently runs from Sandston to Fort Lee and stretches west, where it ends north of Pocahontas State Park. Ingram noted that at various times his district has included parts of Amelia, Dinwiddie, Powhatan and Nottoway counties.

Although Ingram won his last race by 3.5 percentage points and the state legislative boundaries are currently undecided, Coyner isn't concerned about whom she would represent because of her contacts throughout the area. "I'm not focusing on maps," she said. "What happens around me hasn't impacted how I've led. I hold to my Republican values and building relationships."

Coyner's heroes include Harriet Tubman, whom she called her childhood hero, and Mary Lee Wetzel, who was her librarian at Enon Elementary School. Whetzel saw in Coyner a passion for justice and doing what's right, Coyner said. "She bent over backwards getting more challenging books in fourth and fifth grade," Coyner said. "She fueled my passion for writing, reading and ensuring our voices in our community are heard."

Coyner said she has the ability to listen to everyone in the community.
She and her husband, Matt, a home renovator and custom home builder, have three children who attend public schools.

A Dec. 31 campaign finance report shows that Coyner had $53,507, which was transferred from her school board campaign committee on Dec. 6.

Democrat challengers
Sheila Bynum-Coleman and Tavorise Marks have formed campaign committees to run for the Democratic nomination for House District 62. Bynum-Coleman, who has worked as a real estate agent and founded a construction company, lost to Ingram narrowly in 2017. Marks is chairman of the Chesterfield NAACP Legal Redress Commitee, serves in the Army Reserves and is pursuing a doctorate degree at Regent University. The primary election will be held June 11.

Bynum-Coleman may be out of House District 62 and in the 27th or 66th districts, depending on how redistricting plays out.

School board?
Two candidates have formed committees to run for Coyner's Bermuda District school board seat: Ana Coker and Will Ares.