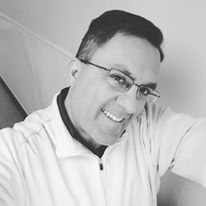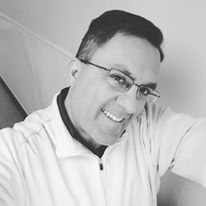 The times, they are a changin', and no more so than in politics. A new redistricting map drawn by a court-appointed special master will...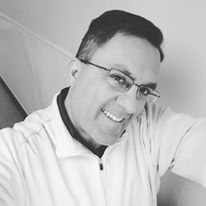 The times, they are a changin', and no more so than in politics.

A new redistricting map drawn by a court-appointed special master will result in five Republican state House seats becoming "lean Democrat" and one becoming "swing," and one Democrat seat becoming "swing," unless the U.S. Supreme Court – which is scheduled to hear arguments in mid-March – tosses the map.

Proceeding with a new map will mean that House Speaker Kirk Cox, R-Colonial Heights, will run in a district that is 32 percent more Democrat. Party registration in the new House District 66 favors Democrats by 6.5 percentage points. Cox would have a fighting chance in that district – which stretches north past Hull Street Road (Route 360) all the way to the Stonebridge Shopping Center on Midlothian Turnpike (Route 60). The new district would almost include Manchester High School where Cox taught social studies for 25 years. It would also take away the western part of the Matoaca supervisors district while adding the southern portion of Matoaca below Pocahontas State Park, including Ettrick. As such, Sheila Bynum Coleman – who lost to state Rep. Riley Ingram in 2017 by 3.5 percentage points in House District 62 – would face Cox.

Last week, Bynum Coleman was interviewed on the Fightin' Joe Morrissey Show – which emanates from WJFN 100.5 FM at 4301 W. Hundred Road in Chester. Bynum Coleman said she is "excited" to run against Cox, whom Morrissey called "Tom Brady" because Cox has won so many elections.

Morrissey – who calls himself a moderate-to-conservative Democrat – speculated that the Democrats will win control of the state House if the November elections are conducted based on the new map. He also predicted that Glen Sturtevant Jr.'s District 10 state Senate seat – which includes the Falling Creek area of north Chesterfield – will decide which party controls the Senate. In fact, Morrissey – who previously served in the state Legislature and represented east Richmond and part of Hopewell – predicted that Sturtevant's race will generate $2 million in advertising.
Sturtevant defeated Dan Gecker in 2015 by 2.6 percentage points. Gecker has apparently moved away, but Democrats Eileen Bedell and Ghazala Hashmi have filed to run.
All of this has resulted in Cox coming out in favor of an independent redistricting commission, which would require a constitutional amendment and approval by the Legislature this year and in 2020, along with voter approval in 2020.

State House District 62, which is currently represented by Ingram, would gain some Democratic registrations with the new map but would still have a 5.8-percent Republican advantage (down from 6.1 percent). That race would pit Chesterfield school board member Carrie Coyner, a Republican, against Democrat Tavorise Marks, who chairs the Chesterfield NAACP's legal redress committee.

Northam?
With all of the news generated by Democrat Gov. Ralph Northam's controversial Jan. 30 comments about late-term abortion – which could be interpreted to say he supports infanticide – followed by the Feb. 1 revelation of a photo of two whites in blackface and a Ku Klux Klan outfit from his medical college yearbook page, one wonders if all of the Democrats calling for his resignation over the latter would be doing so if Republican Jill Vogel had been elected lieutenant governor? Probably not, but since Northam called Ed Gillespie's radio ad about the MS-13 gang in the 2017 campaign "racist," it seems that turnabout is fair play. I think his abortion comments are worse than a photo from 1984. Some have speculated that the photo was published two days after his abortion-related comments to bolster Lt. Gov. Justin Fairfax. They were originally published by the right-wing Internet site Big League Politics (and subsequently picked up by The Virginian-Pilot). On Monday, Feb. 4, that same site linked Fairfax to a report by a Stanford University fellow, Vanessa Tyson, about an alleged sexual assault in 2004. Fairfax denied any assault and said things were consensual. Cox is third in line to succeed the governor, after Attorney General Mark Herring. Cox said he has no plans to impeach Northam, who said he would not resign.