A group of five neighbors came to a Chesterfield Board of Supervisors meeting last month after having heard some rather loud explosions in their...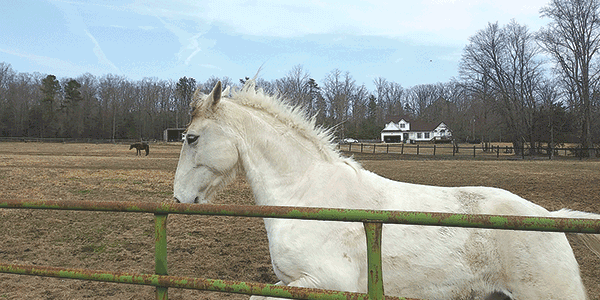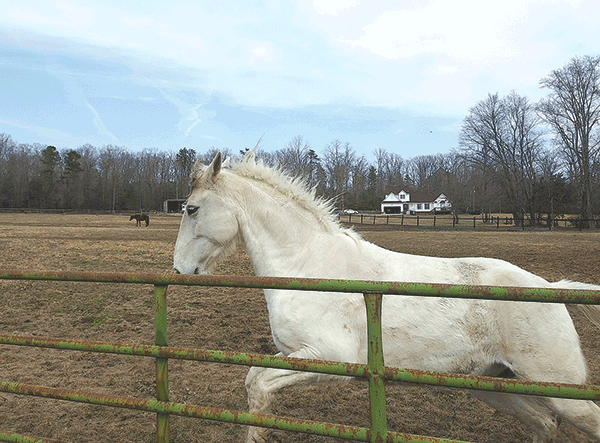 A group of five neighbors came to a Chesterfield Board of Supervisors meeting last month after having heard some rather loud explosions in their neighborhood near Hickory and Matoaca roads. Two of the five spoke during public comment at the Feb. 27 meeting.

Kathleen Jones, a Chesterfield school teacher, said that a home she shares with Mary McKinley has suffered from loud and frightening explosions that have gone on as late as midnight.

Jones, who lives on 14.6 acres at 6230 Hickory Road, is adjacent to a home at 6217 Matoaca Road where she said the explosions are occurring. Jones said that rapid-fire shots are followed by explosions that can be heard from blocks away.

"It shakes the walls, windows and the ground," she told the supervisors.
"Pictures have fallen off the walls, two horses have escaped, and my dogs have defecated inside the house," McKinley said.

Jones said the explosions are caused by Tannerite, a brand of binary explosive targets used for firearms practice. According to thetruthaboutguns.com, Tannerite is a fuel made of ammonium nitrate and ammonium perchlorate and an oxidizing compound, aluminum powder. Inside the target container, there will usually be separate containers for each compound.

Major David Shand of the Chesterfield Police Department said that using Tannerite is not unlawful, and explained that a chemical reaction happens after combining two products. "It's designed for long distance target practice to know if you hit your target," he said.
Shand said a police officer talked to a man and a woman at 6217 Matoaca Road after the complaints started. The officer talked to the man who used the product, Shand said, adding that there was no evidence of the product being misused. Chesterfield Police typically try to mediate situations when parties call about Tannerite, he said, adding that the department has responded to "several incidents where parties let us on their property."

Although Shand said Tannerite issues don't tend to be a long-term problem, Jones and McKinley said they will keep calling the police when they hear the explosions.

Jones said she opened Perfect North, a therapeutic riding center for special needs children, on McKinley's Hickory Road property a year ago.

The shooting and loud explosions didn't start until late January and have occurred about once a week, she said, adding that she and McKinley have called the police 10 to 20 times since then. After the first time, "A neighbor [Denny Fleshman] came and checked on us because he thought our house blew up," Jones said. "It sounds like a Civil War zone."

Jones wondered why no license is required to open a firing range. "Anyone can go buy Tannerite and blow stuff up," she said.

Jennifer Edwards said she attended the Feb. 27 meeting but did not speak.
At first, "We couldn't figure out what it was," said Edwards, who lives with her husband and three young children at 6219 Matoaca Road. "It shakes the house. The alarm system goes off. It scares my children. Once it went until midnight, the next time until 10 p.m."

Edwards fears that things will only get worse in the spring and summer months when the weather is nicer. "I counted 27 consecutive gunfire rounds going off," she said. "I've seen a lot of traffic coming through."

According to the county real estate office, Christopher W. and Clifford B. McGlone are the property owners of 18.6 acres at 6217 Matoaca Road, with Christopher's name added Oct. 5, 2017. Clifford B. McGlone's name has been on the deed since 1972. Christopher W. McGlone is 24, according to an online search.

Edwards said her husband talked to a young man named Chris one time on the access road near their home. She referred to him as "the grandson."
Edwards said she talked to a policeman who came to her area recently. The officer said he wanted to see how many pounds of Tannerite was being used and if it was being mixed properly, she said.

Shand said the county noise ordinance permits loud noises until midnight, although Jones said she has to stop mowing her lawn by 10 p.m. "The board [of supervisors] has been reluctant to amend it," Shand said of the noise ordinance.

A "no trespassing sign" is posted at 6217 Matoaca Road, so the Village News sent a letter to the McGlones on March 1 seeking comment. The newspaper received a voice mail message from a number identified as C. McGlone on March 5 in which a rather young-sounding man said, "[Tannerite] is 100 percent legal" and added something about the Village News talking to his attorney. A return phone call to McGlone's number was not returned.

After hearing Jones' and McKinley's comments at the Board of Supervisors hearing, Matoaca Supervisor Steve Elswick asked county staff – including the county attorney, fire marshal and police department – to prepare a report for the board.