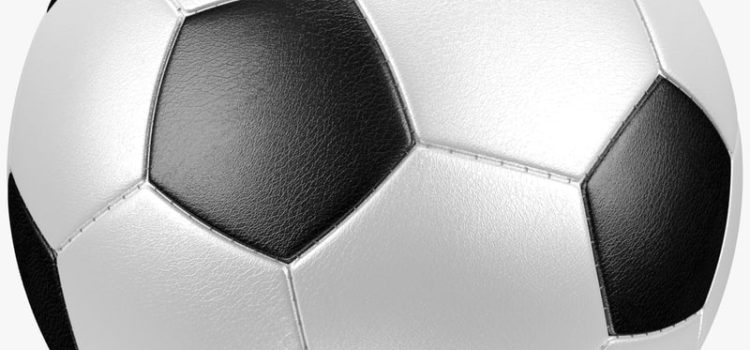 David Glass mans the sidelines for Meadowbrook High School's junior varsity soccer program, but the work he has done to get local children to...
David Glass mans the sidelines for Meadowbrook High School's junior varsity soccer program, but the work he has done to get local children to play the game has been paramount.

Glass founded First Touch Sports, an organization that has over 500 kids from low-income areas playing soccer. In the program's 10-year lifespan, thousands of kids have been given the opportunity to play, despite the rise of exclusive and expensive club teams.

"Sports and America has come down to economics," Glass said. "You can look at certain sports and certain records of teams and know what the student body looks like, the socioeconomics."

For example, for the Richmond Kickers soccer program, the cost of playing ranges from $1,740 to $2,300. The fees pay for things including coach salaries, skills training, coaches' travel expenses, and field set-up and maintenance fees. The program is regarded as one of the best on the East Coast, but many families cannot afford it.

Making the Richmond Kickers requires a high level of skill, and players get to play in environments where college exposure is increased, but there are those who are hindered by the cost.

Glass' organization has sponsored players who couldn't afford fees to club teams. More importantly, the game has spread to children a younger age, giving them an opportunity to learn the game.

Scott, Ecoff, Bensley, Beulah, Hopkins and Falling Creek elementary schools have all participated in the program since its inception.

First Touch Sports has also increased awareness of what it considers the need to ensure that everyone has access to use county fields to cultivate the game.

Glass serves on PRAC, the Parks and Recreation Association Commission. Within that organization, he's worked to get lower-income kids access to field time to hone their skills.

"At first, they based field time on recreation league enrollment," Glass said. "There was nothing in the works for players on such teams."

Additionally, municipalities routinely rent out fields for the use of private organizations. It's a way to generate income to maintain those fields and pay the workers that do the work.

Through the organization, with the help of the county and the board of supervisors, Stratton Park – 5400 Ridgedale Parkway, just south of Route 150 – now has field time every Monday and Friday from 5 to 7 p.m. for pick-up soccer games.

"That's helped our kids out tremendously," Glass said. "Previously, they may have shown up to the park to play and been asked to leave because of a scheduled practice."

Another improvement for local soccer players was the redevelopment of two run-down tennis courts at Bensley Park into "futsal" courts. In Portuguese, "futsal" translates into "soccer in a room," or in this case, soccer on a hard surface. These courts are available for use daily.

"We have to give the county credit for doing the right thing, both parks and recreation and the board of supervisors. They have made positive changes," Glass said.

First Touch Sports has improved the quality of local soccer as well, as many athletes who participated in the program now play for Meadowbrook, Matoaca, L.C. Bird and Thomas Dale high schools. First Touch has even created its own "club teams" that play and compete against other organizations, such as the Kickers.

The organization has played a role in closing the gap in talent between teams south and north of the river. For example, teams such as Mills Godwin and Deep Run feature rosters where many, if not all, players travel for club soccer experience. Those areas, socioeconomically, are far better off than Meadowbrook or Dale, for example.

Coach Gabriel Hochstetler and Meadowbrook have worked to build the Monarch boys team into a winner. Several times, they have come up against Mills Godwin and Deep Run in the Region 5 playoffs and lost. There have been many close calls, but the Monarchs haven't gotten over that hump yet. Recently, Meadowbrook fell 2-1 to Mills Godwin in overtime.

The Monarchs aren't the only local team to benefit from First Touch Sports' efforts.

L.C. Bird's boys and girls soccer teams, and this season especially, the Meadowbrook girls soccer team, have all seen improvement.

With an organization like First Touch leading the way, it appears that more youth will be exposed to soccer, and more may decide to make it their hobby or passion and maybe even get a a college scholarship.