On hip hop artist Jay-Z's album "The Life and Times of Sean Carter: Volume 3," he tells fans in the introduction "you could have...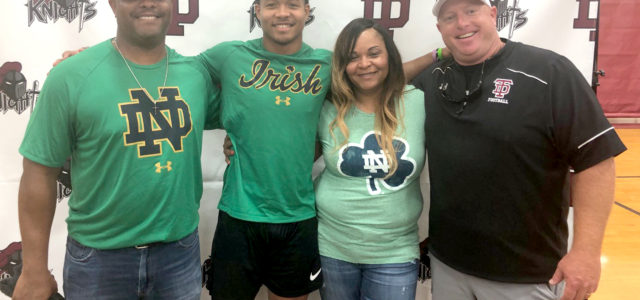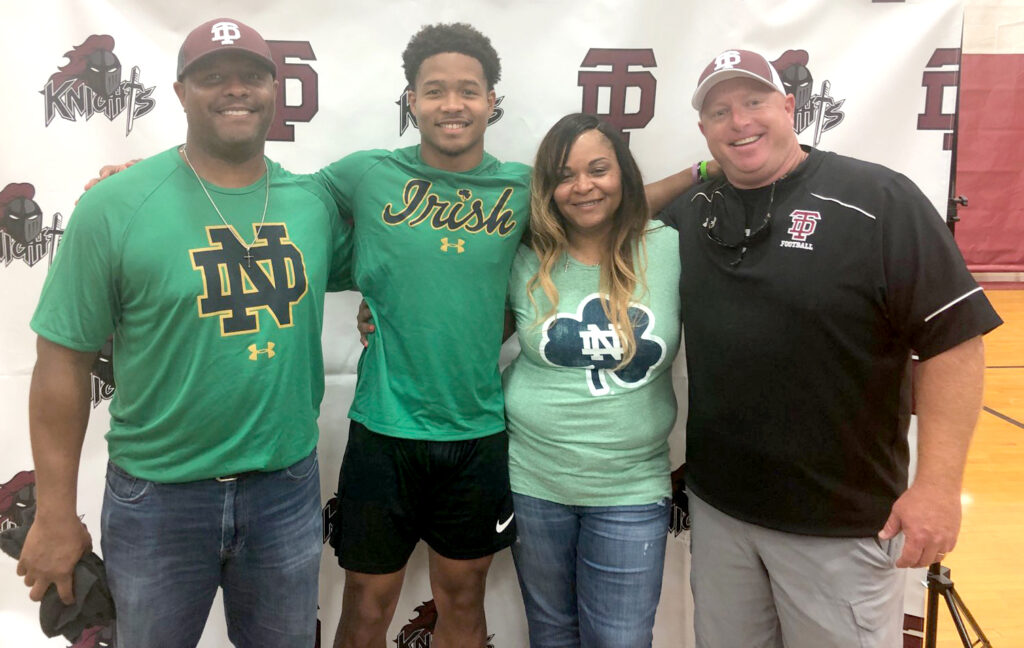 On hip hop artist Jay-Z's album "The Life and Times of Sean Carter: Volume 3," he tells fans in the introduction "you could have been anywhere in the world, but you're here with me and I appreciate that."

The same could be said by whichever college football coach Chris Tyree decided to play for. After receiving 32 Division I college scholarship offers, Tyree's "anywhere in the world" was in South Bend, Ind. The Thomas Dale High School running back will continue his academic and football career at Notre Dame following his upcoming senior year in high school.

"It really came down to the academics," Tyree said. "It's a prestigious school. Just being able to get a degree from that school is incredible."
Tyree whittled down his list to three schools, and chose between Alabama, Oklahoma and Notre Dame. Defending national champion Clemson was also said to be in the mix late.

The rising senior received his first Division I football offer from Virginia Tech when he was in the eighth grade. Tyree's mailbox was packed full of letters, messages and interest in his blazing speed.

As a junior, he rushed for 1,446 yards and 11 touchdowns. It was his second straight 1,000-yard season. In his three seasons with Thomas Dale, he's rushed for 3,275 yards, has 28 touchdowns, and an average of 105.6 yards per game. He also has 511 yards receiving.

His parents, Michelle and Richard Tyree, came to his announcement May 23 at Thomas Dale.

"I'm still shocked," Richard said. "I mean, that's my son right there, and he's going to Notre Dame."

Richard was a multi-sport standout at Prince George High School, played football, ran track and played baseball.

His mother may not have displayed much athletic prowess, but her role was perhaps even more important.

"I always tell everyone he gets his brains from me," Michelle said.
Tyree's academics and "team first" attitude took a lot of the work away from his parents. While some parents may have to reinforce their child staying academically strong or humble during the process, that wasn't the case with the Tyrees.

"Chris is a great student," Michelle said. "It made it easy."
Things were also easy in terms of coaching. For Kevin Tucker, he didn't have to worry about Chris skipping team activities to promote himself, go to a camp or go on a college visit. Every time Chris planned to leave town, his first phone call was to ensure that there was nothing team-related going on, Tucker said.

"It was different for us because at different times, we had 10 or 12 college coaches from major programs coming to the school to talk about Chris," Tucker said. "It's different to see Nick Saban (Alabama) or Brian Kelly (Notre Dame) here at Thomas Dale."

While Tyree is excited, for the first time in four years he'll be able to focus on just playing football. He offered advice when asked about any recruit going through the recruiting process.

"Enjoy it," Chris said. "It's definitely a great experience. But at the end of the day, it's your decision and no one else's."
His father echoed that sentiment.

"We always told Chris that no matter where he wanted to go, we would support him either way," Richard said. "We just gave him as much support as we could and provided all the tools we could for him to be successful."

Tyree joins two other Chesterfield athletes with Notre Dame ties. L.C. Bird High alum Jalen Elliott is a rising senior for the Fighting Irish and has recently started popping up on NFL draft boards. Manchester quarterback Brendon Clark will start his academic and athletic career at Notre Dame this fall.