Although she's only been a school a counselor at Hening Elementary for three years, Amirah Bohler has already been named Teacher of the Year....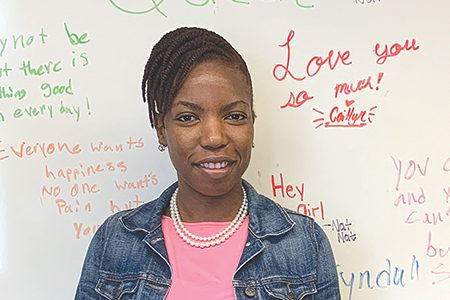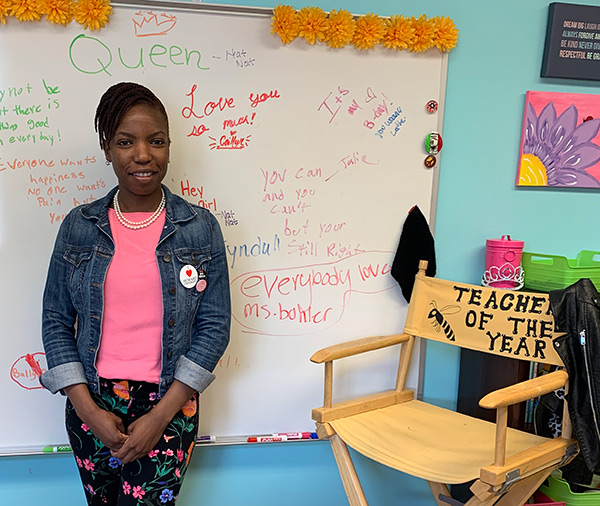 Although she's only been a school a counselor at Hening Elementary for three years, Amirah Bohler has already been named Teacher of the Year.

Bohler said she was surprised to receive the award because it is usually given to teachers.

"I feel like it's a testament to the efforts that I made to get to know a lot of our students and know them by name and not just face, and knowing things about their home life and things that make them tick when they're at school," she said.

Aside from teaching pre-kindergarten at Primrose School for two years and one year at Virginia Commonwealth University's child development center, Bohler has no formal background in teaching. She started her career in education as a counselor and split time between Hening and Ettrick elementaries her first year as a counselor, but is now at Hening full-time.

Bohler currently counsels first, third and fifth grades and will have kindergarten, second and fourth next year.

She was initially nervous about working with older students, but said she doesn't have a preference and loves working with all grade levels.

"As a school counselor, you are challenged a great deal. With them spanning from 4 to 11 years old, we have to know a lot of the developmental differences that come along with this large age range," she said. "It certainly keeps me on my toes, and it's one of the things I love the most about being at an elementary school."

Bohler wanted to be a child psychologist when she was younger but didn't realize how much it entailed. After receiving her bachelor's degree in psychology from Howard University, she spent time at Primrose Schools and VCU figuring things out. She thought about being a teacher, but still had a latent passion for psychology, so she applied to VCU's Counselor Education master's program after talking to a friend.

Bohler said her day usually starts with a flood of students in her office and that she is constantly on her feet.

"There's never a dull moment in the day, and that's what I love the most," she said.

Bohler spends her time "connecting with students, supporting teachers, reaching out to families and making sure that everyone has what it is that they need" to get through the day. "We take it one day at a time," she said.

Her favorite thing about being a counselor is building relationships and getting to know students on a personal level. She said students seek her out because they know they can trust her.

"I do recognize that they cannot learn unless they can identify at least one person in this building that they connect with, and it might not be me; it could be their classroom teacher," Bohler said. "Sometimes I may have to play the role of merging them with their classroom teacher because I recognize that that is a necessary relationship versus having a very strong one with me, but my thing is to just make sure that they know that I'm always here and I'm always [going to] be honest with them."

Bohler wants to continue in the education field but is not sure what that looks like.

"I'm not certain, but I do recognize that there is more purpose in me and this is just the beginning," she said.