Meadowbrook High School soccer alum Bernando Mejia is taking a major step toward redemption. The former Monarchs standout was one of the best goalies...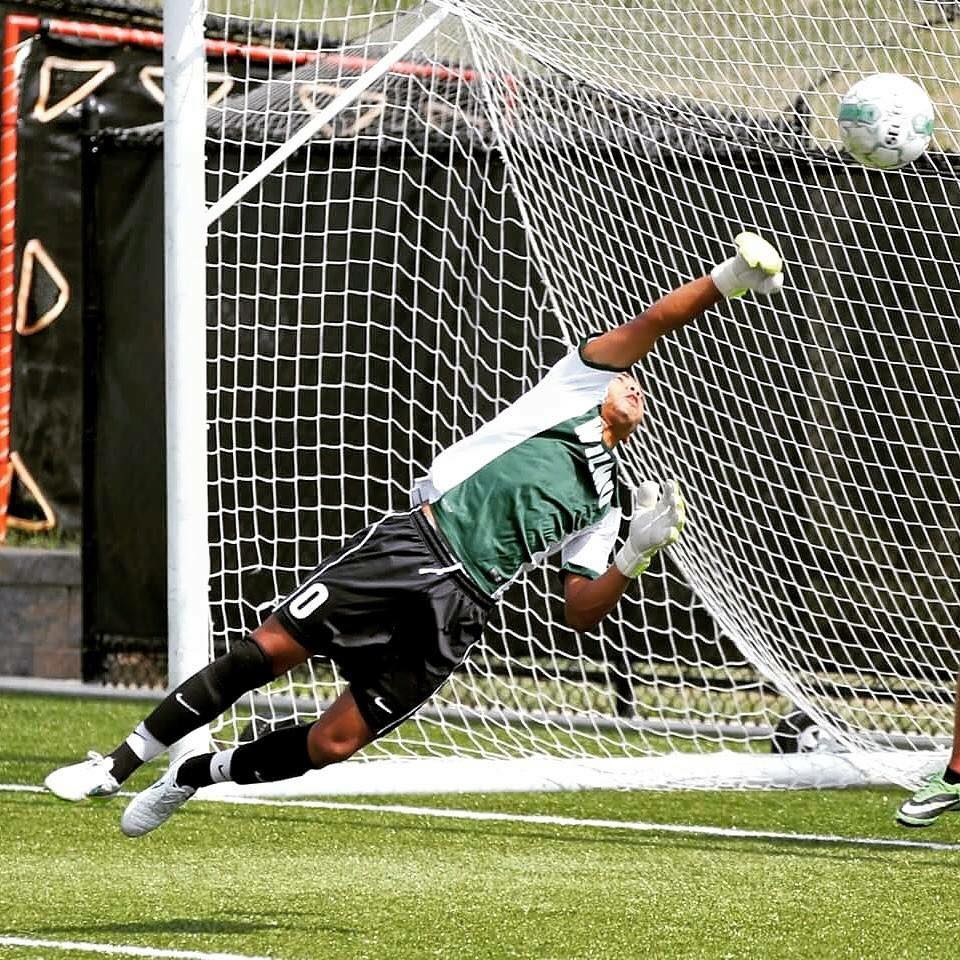 Meadowbrook High School soccer alum Bernando Mejia is taking a major step toward redemption.

The former Monarchs standout was one of the best goalies in Central Virginia during his time at the school. Now, he'll be suiting up again, playing semi-pro soccer for Chesterfield-based Loko Football Club.

"I saw this as an opportunity to continue my career, and pursue the dream of playing professional soccer I had as an 8-year-old kid," Mejia said. "It's truly something special."

Loko is a new member of the United Premier Soccer League and will play in the Mid-Atlantic Division of the Southeast Conference. The club, which has been in existence for 10 years, is run by Thomas Dale High School alum Thomas Luck, who played two seasons for the Knights and was a part of their 2005 championship team. The club was formerly in the Central Virginia Soccer Association and once won its Division I championship and participated in the Virginia Cup.

Mejia brings a decorated soccer resume to the table. During his time at Meadowbrook, he was a four-year varsity starter, helping the Monarchs to the regional tournament three times.

Individually, the goalkeeper racked up first team all-conference honors and all-academic honors throughout his high school career. He excelled as a senior, being named first team all-conference, first team all-region and second team all-state. He was named the Conference 11 defensive player of the year during both his junior and senior seasons.

He started his college career at Wilmington University in Delaware, a nationally ranked Division II school, where he was redshirted as a freshman. That season, Mejia worked on his craft and got his body into better shape. His team qualified for the NCAA DII tournament that year and was ranked 25th best in the nation.

Unfortunately, the day before the team left for the tournament, he was involved in a car crash when his car was struck by a car going 60 mph. Mejia was not wearing his seat belt, and by all accounts, he is lucky to have only broken his arm. As a result, he missed the team's trip to the tournament.

"I obviously learned a lot of lessons there," Mejia said. "The first one is to always wear your seat belt. But I missed seeing the team at a high level of competition and that hurt the most."

After the crash, he ended up transferring to Mount Olive College in Mt. Olive, N.C., so he could be closer to home. He had a connection with coach Sean Brennan, who had taken the head coach position at the school. Brennan had watched Mejia play during high school, first noticing him during his sophomore season at Manchester High.

At Mount Olive, Mejia faced tough competition getting playing time with two upperclassmen in his path. Halfway through the season, he made his debut and helped guide the team to a victory over King University of Bristol, Tenn., and blocking a penalty kick in the final minutes of a game against Lees-McRae of Banner Elk, N.C.. on their home field. Overall, he played six games, allowing eight goals and racking up 27 saves.

The following year, Mejia dropped out of college and went home to work. As former Meadowbrook coach Billy Rudd once advised him, it was "time to do some serious soul searching."

Mejia coached youth soccer, trained in mixed martial arts, worked at a bank, and helped his family with their business.

In December 2018, William Peace University of Raleigh, N.C., offered him a roster spot. Things still didn't feel right.

"One of my coaches, Nick Papanicolas, always told me that my time would come," Mejia said.

And it did. While schedules haven't been released yet, the fall season is coming quickly.

Mejia is ready.

"I'm hungry for that feeling again, the feeling of victory," he said. "That's what I'll be bringing to Loko."