L.C. Bird High School had a dozen new Hall of Famers inducted at a Sept. 28 ceremony. The newest inductees included figures from a...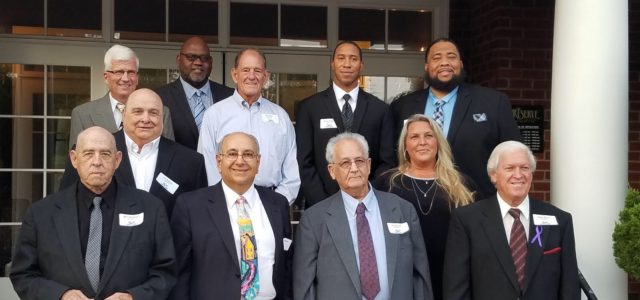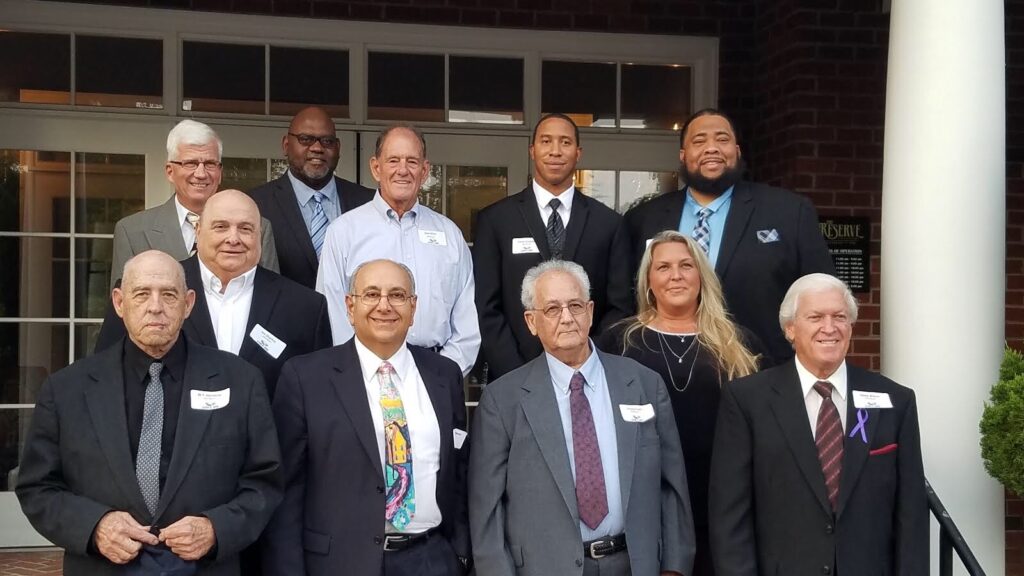 L.C. Bird High School had a dozen new Hall of Famers inducted at a Sept. 28 ceremony.

The newest inductees included figures from a wide range of people involved in the school's athletic programs, from the football chain crew and field maintenance staff to three multi-sport stars who helped guide the Skyhawks to victory during their time at the school.

Danny Clark, Joe Sharkey, Dickie Wilson, Gregory Curtice, Edgardo Marquez and Carl Battle are chain crew members who work during L.C. Bird football games. With the program's storied history, this group of men may have had some of the busiest Friday nights. Their years of service are impressive – with the "junior" members of the crew, Battle and Marquez, having served 16 years. Wilson (20 years) and Sharkey (2w1 years) have put in more time. The most senior member, Clark, has volunteered 30 years.

"Thank you for your many years of service to the L.C. Bird football program," former athletic director and football coach Ron Paquette said. "You are an unsung hero who has worked diligently to make sure that the ball was always spotted properly and ensured the games flowed smoothly. The L.C. Bird high school community thanks you for your dedication and service."

In addition, three men who donated their spare time to doing something that most hate – yard work – were honored.

W.T. Henshaw, John Silvia and Jimmy Beach were enshrined for their service working on the fields. Henshaw and Silvia started 41 years ago, while Beach joined the crew 19 years ago.

Assistant football coach Matt Bland thanked them for working diligently behind the scenes to make sure the field was prepared for every home game.

As for athletes, three were inducted: Jill Worsham Bryant, Kevin Grayson, and Willie May Jr.

Bryant, a Class of 2000 graduate, was a standout on both the diamond and the hardwood, but she did most of her damage with an aluminum bat.

She garnered All-Dominion District accolades in 1998 and 1999, and was named All-Region in her senior season. She also earned a place on the USSSA All-State second team in 1997 and received a scholarship from the Chester Masonic Lodge in 2000.

For her hard work on the field and in the classroom, Bryant received a scholarship to play softball at Limestone College in Gaffney, S.C.

Grayson was a "do-it-all" athlete, excelling in three sports: football, basketball and track.

On the football field, he was named All-Dominion district, All-Region, All-Metro and All-State during his senior season in 2005.

On the basketball court, he was a member of the 2004 Dominion District and Central Region champions that made it to the final four at state.

In terms of his track and field career, Grayson was an All-District and All-Region honoree in three events: high jump, long jump and discus.

May was a two-sport star, playing both football and basketball.

His star shone the brightest on the gridiron. Playing offensive line, he racked up the accolades and found his way to a collegiate field.

May earned All-Dominion district honors in 2000 and 2001. Also in 2001, he earned All-Region, All-Metro, All Tri-Cities, and All-State honors.

Perhaps unsurprisingly, May was named the Most Valuable Player on the offensive line and was also a member of the Virginia High School League All-Star team that same season.

He went on to play at Lackawanna College in Pennsylvania before coming back home to play at Virginia State.