I am ready for this election to be o-v-e-r as I have just about decided that, collectively, we have lost our minds. This occurred...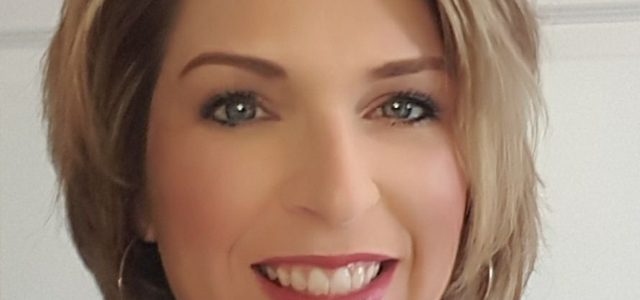 I am ready for this election to be o-v-e-r as I have just about decided that, collectively, we have lost our minds.

This occurred to me recently during a conversation with a friend about the Virginia House of Delegates race, during which my friend unapologetically said, "It's party over people – it doesn't matter what Carrie Coyner stands for or what she has done. You have to take that stand if you want the blue wave to have the impact we want."

First, and beyond the assuming pronoun "we," I was completely taken aback that someone I consider to be an informed voter was willing to give up her ability to make an informed choice, especially when doing so meant a person who has served our district with such steadfast commitment to every resident would not get her vote.

Coyner is the exact reason why we should vote people over party. As the Bermuda District representative on the Chesterfield school board, she has proven her commitment to our community in every vote she has cast. Often the lone voice of dissent, she has remained steadfast to serving and advocating for all students. Her work for the students and families of our district goes beyond advocacy and votes, as she has been tireless in her service as well.

Coyner has been instrumental in opening community-based learning centers, where students and their families not only receive educational support but also come together as a community. She consistently supports literacy initiatives and engages community partners to support schools.

It is her service to this community that we should all remember when we go to the polls on Nov. 5.

Five years ago, when people were not talking about the growing poverty and changing demographics of Chesterfield, Coyner started that conversation. The early community meetings and the attention they garnered were met with a ton of negative feedback from other elected officials, but that didn't stop her. Her work not only started the conversation, but has led to differentiated resources for the most vulnerable in our community.

So many people describe her as the "non-Republican Republican," and I honestly don't know how I feel about that. I would rather they say that she is one of the most "non-political politicians." She speaks what she believe to be the truth, loves her community and the people who live there, and has a heart of service – and that is what we so desperately need.

We have never lived in a more politically polarizing time. It's a time in which we need someone who has the skills to help us return to a more civil discourse, to a place where we see the person and not the party.

What I know is that Coyner cares about what I care about: people. As a delegate, I know that every decision she makes will be about the people of the 62nd District, and I believe that her actions will be centered on what is best for the people she represents and not a national playbook. I believe it is this commitment to our community that will enable her to not only be a steadfast advocate for the 62nd District, but also a leader in the collaborative work that must cross party lines in order to make sure all Virginians have a voice.

Laura Colomb, middle school teacher

Editor's note: This letter is published in response to Gena Lashley's opinion column in support of Coyner's Democratic opponent, Lindsey Dougherty, in last week's Village News.