Just five local teams saw action during what is exam week for many local students. Overall, teams fared well, winning six of eight games....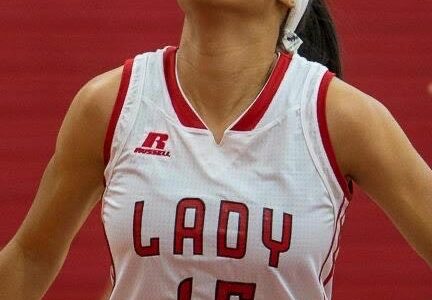 Just five local teams saw action during what is exam week for many local students. Overall, teams fared well, winning six of eight games.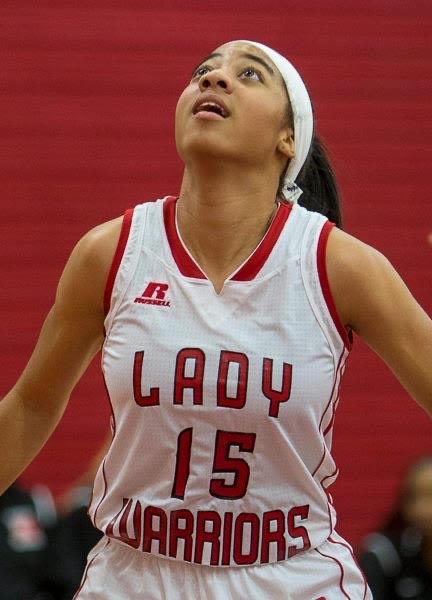 Jordan Carpenter and the Matoaca girls improved to 6-0 on the strength of balanced efforts. Carpenter, herself, continued to prove why she's one of the best players in the Central Region. A stellar double-double against Deep Run with 14 points and 15 rebounds led the way, and another near double-double of 12 points and eight rebounds against Prince George rounded out the week. Alize Armstead, a senior forward, has shown improved play and averaged 13.5 points per game on the week.
The Matoaca boys (0-4) had two excellent offensive performances in their 86-64 loss to Henrico. Zakari McQueen and Michael Mahone combined for 37 points, connecting on 14 of 20 field goal attempts. The two players shot a blistering .700 in the game. However, looking at the box score, the defense has its struggles against a typically strong Warriors team.
Both the Matoaca girls (Lady Knights Classic) and Matoaca boys (Henrico Holiday Hoops) will play in holiday tourneys.
The L.C. Bird boys improved to 4-1 and traveled all the way to Roanoke to do so. Playing a tough opponent from North Carolina in Winston Salem Prep, they emerged victorious 68-53. Another balanced effort featured strong performances from senior Tyler Henderson along with Promyse Ferguson, Bryce Blaine and Yuri Manns. The boys, along with the idle L.C. Bird girls, host their own holiday tournament on Dec. 27 and 28.
The Meadowbrook girls are now 3-3 thanks to a 46-44 victory over Hermitage in a game that was rescheduled from the beginning of the season. The Monarchs don't show a lot of depth so far in 2019-20, but they do have a talented two-headed monster of sorts. Maya Ellis, one of the best scorers in the area, had 20 points against the Panthers. Post player Trinity Price has really begun to emerge a legitimate double-double threat. This time she strung Hermitage for 17 points and 11 rebounds.
Among all of the local teams, Carver Academy had the busiest week, playing in three games and winning two, defeating Charles City 64-58 and West Point 72-50. Coach Reggie Simon's Wolverines have played disciplined basketball and have very balanced stat sheets to show for it. Darius Johnson has emerged as one of Simon's most consistent options, scoring 13, 16 and 13 points in the team's three games. Zyaire Muhammad and Rome Hudson have shown they can be weapons, too. Muhammad has a season high of 16 points in the team's victory over West Point. Carver Academy will play in Prince George's tournament from December 26 to 28.
Both the Thomas Dale boys and girls were idle this week, but both will play in holiday tournaments. The boys will travel to Lee-Davis for games on December 27 and 28, while the girls will host the Lady Knights Classic December 26 to 28.
Box Scores
Matoaca girls (6-0)
Matoaca 58
Deep Run 25
Matoaca stats: Jordan Carpenter 14 pts, 15 reb, 4 blk; Alize Armstead 13 pts, Lauryn George 9 pts, Kendall Satterwhite 6 pts
Matoaca 78
Prince George 36
Matoaca stats: Alize Armstead 14 pts; Jordan Carpenter 12 pts, 8 reb, 2 blk; Maia Pettaway 9 pts, 3 asst
Matoaca boys (0-4)
Henrico 86
Matoaca 64
Matoaca stats: Zakari McQueen 21 points (7-12 FG); Michael Mahone 16 pts (7-8 FG)
L.C. Bird Boys (4-1)
L.C. Bird 68
Winston Salem Prep 53
Bird stats: Tyler Henderson 14 pts, 8 asst, 6 reb; Promyse Ferguson 14 pts, 4 reb; Bryce Blaine 9 pts, 10 asst, 5 stl; Yuri Manns 8 pts
Meadowbrook girls (3-3)
Meadowbrook 46
Hermitage 44
MBK stats: Maya Ellis 20 pts, 8 reb; Trinity Price 17 pts, 11 reb
Carver Academy (4-3)
Carver Academy 64
Charles City 58
Carver stats: Darius Johnson 13 pts, 4 asst, 3 stl; Rome Hudson 12 pts; Earl Hill 8 pts; Roger Powell 8 pts
Thomas Jefferson 79
Carver Academy 44
Carver stats: Darius Johnson 16 pts, 3 reb, 3 stl; Aaron Wilson 9 pts, Roger Powell 7pts
Carver Academy 72
West Point 50
Carver stats: Zyaire Muhammad 16 pts; Darius Johnson 13 pts, 5 asst, 5 stl, 4 reb; Rome Hudson 13 pts, 10 reb; Christopher Neblett 9 pts