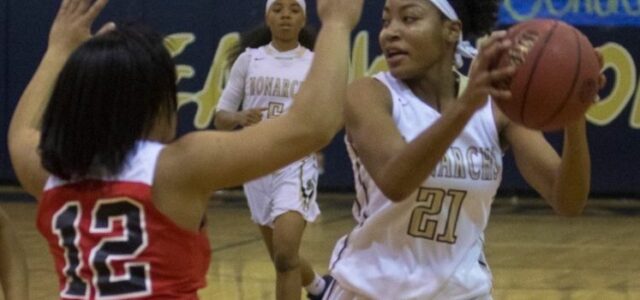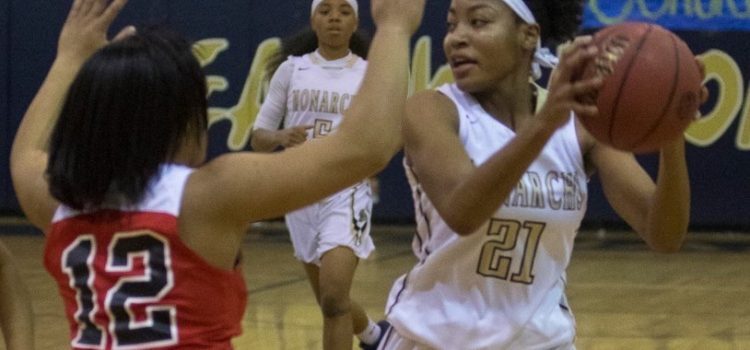 By Josh Mathews It was an excellent week for Village News-area basketball teams, as they were able to win 17 of 21 games played...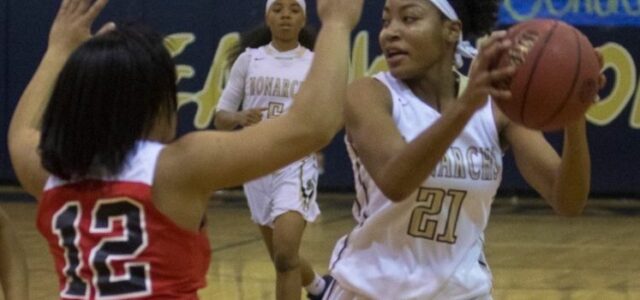 By Josh Mathews
It was an excellent week for Village News-area basketball teams, as they were able to win 17 of 21 games played in the week ending Jan.12.
Leading the way were the L.C. Bird boys (8-2) and girls (8-2), who each went a perfect 3-0 on the week. The boys took wins over Clover Hill, Cosby, and Highland Springs in the Lawson Classic. The girls won three against Clover Hill, Midlothian, and Cosby.
The boys have received balanced play from their roster, headlined by unsigned senior Tyler Henderson,who should see an uptick in his recruiting this year. Promyse Ferguson, Bryce Blaine, and freshman Yuri Manns have been consistent box score contributors.
For the girls, any win over Cosby is a celebrated one, as the old Dominion District foe won three straight region six state championships. In their win over the Titans, Alexis Miller, Kielle Shaw, Kyah Smith, S'Zaharia Jones and Kameron Brown each scored eight points or more. Brown, a senior, was key in a come-from-behind win over Midlothian. Of her 23 points, 12 were scored in the fourth quarter.
"After the win over Cosby, the mindset remains the same," said L.C. Bird coach Chevette Waller. "When we set the tone defensively for four entire quarters, we will put ourselves in a great position to win."
The Matoaca girls (10-1) continued to take care of business, soundly defeating both Dinwiddie and Colonial Heights. Some new players stepped up for coach Glenna Lewis, including Hannah Williams, who led the team in scoring with 13 points against Colonial Heights. Senior Jordan Carpenter continued a season to remember with two monster performances- 21 points and 17 rebounds against Dinwiddie, then cleaned the glass for 16 rebounds versus the Colonials.
Zakari McQueen, Daeshaun Jefferson, and the Matoaca boys (3-7) have shown steady improvement, getting their first victory in Henrico Holiday Hoops, then nearly winning three straight games this past week. The Warriors defeated Highland Springs and Colonial Heights, and narrowly lost to Dinwiddie 72-70. Coach Dennis Calloway has noted the improvement and says that the team has learned from prior losses.
"We said, 'let's learn from those games,'" Calloway said. "I truly expect things to be different the next time we meet those teams," he continued. "We lack experience at the varsity level, but the great thing is, if I can get the team to peak by the end of January, no one will want to play us."
The Meadowbrook boys improved to 7-4, knocking off Thomas Dale and Petersburg. Sincere Clark recorded a double-double against the Knights with 15 points and 10 rebounds, then James Patterson turned the trick against the Crimson Wave with 11 points and 10 rebounds to go with four blocks. Unsigned senior guard Lamondre Gregg did as he's done all season, and supported his big men with a 27-point outburst against Petersburg.
Maya Ellis and Trinity Price led the way for the Meadowbrook girls (4-3) again, as they knocked off Petersburg in their only game of the week. A game with Thomas Dale scheduled for this week was rescheduled to January 21.
Speaking of the Thomas Dale girls, they won their only scheduled game over Prince George. Freshman Ayanni Madison led the way once more with 13 pts, and Tamyah Webb and Janiyah Jackson, also freshmen helped the cause with a combined 13 points and 18 rebounds.
The Thomas Dale boys had their struggles this week, dropping two games and extending a slide to a three-game losing streak after starting the year 8-0. Coach Keyode Rogers knows that these things can happen, and the Knights will look to get back on track against Hopewell and Matoaca this week.
The Carver Academy boys rebounded after a tough holiday tournament slate and won two of three, defeating King & Queen and King William. A big reason for their success was Darius Johnson, who filled the basket, averaging 21.3 points per game last week.
"He's [Johnson] done better being more aggressive offensively by attacking the basket more, and he does a great job anticipating passes- that leads to steals and ignites his offense," explained coach Reggie Simon.