Usually around the new year, football recruiting heats up, and this year's crop of athletes has been no exception. To go with two commitments,...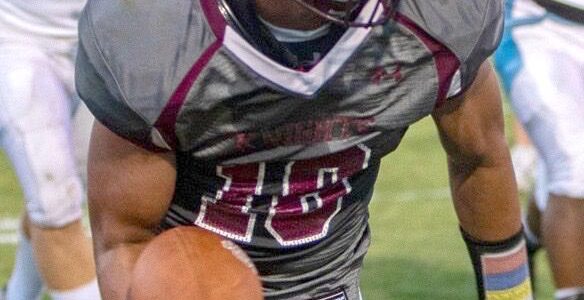 Usually around the new year, football recruiting heats up, and this year's crop of athletes has been no exception. To go with two commitments, 16 local gridiron standouts reeled in more than 25 different offers over the past few weeks.
L.C. Bird
Sophomore running back Ramon Brown continues to see colleges flock to him, and there's no shortage of big schools after the speedster. Penn State of the Big Ten and North Carolina of the ACC are the latest to offer. Brown burst onto the scene as a freshman, and despite missing significant time during his sophomore year, he's now healthy and showing off his skills at camps. Simply put, colleges are lining up for his services.
Defensive back and quarterback Quentin Elliott reeled in his first two offers – one from in-state Virginia Union, and a second from Alderson Broaddus, a Division II school in West Virginia. On Sunday, he announced via his Twitter account, (@og_cinco_) that he committed to Virginia Union. His head coach, Troy Taylor was an assistant there from 2015-17. Quentin is the younger brother of Jalen, also a Bird alum who just finished his career at Notre Dame and is preparing for the NFL draft.
Defensive back Elijah Rivers has gathered three scholarship offers. Alderson Broaddus, Ferrum, and Virginia State came calling this week. In addition, Hampton University offered Rivers a preferred walk-on spot, meaning he'd have a chance to earn a scholarship at a later date.
Tyson Pledger, who was one of L.C. Bird's best pass rushers, also picked up offers from Chowan and the University of Charleston, W.Va. before ultimately committing to Charleston on Sunday via his Twitter account, (@tysonpledger.)
Finally, linebacker and defensive standout Dominic Gray reeled in his first offer from West Virginia State.
Matoaca
The Warriors also had a Division I offer this past week, as junior Jacob Coleman got one from Old Dominion. His older brother, Jonathan, is currently on the roster at East Carolina. Coleman, like his brother, is ultra athletic and as a weapon on both sides of the ball for coach Jay Parker, Matoaca finished 5-5.
Quarterback Marcus Dreher added a second offer to his list, as Virginia Union joined Virginia State in vying for his services. Dreher rushed for 472 yards and passed for 1,666 yards, scoring 28 total touchdowns.
Linebacker Juleon Pointer, who was given an offered by Virginia State at the same time as Dreher, got his second offer from Division III Ferrum. Pointer led the team in 2019 with 88 tackles.
Shaun Kindred, an athletic defensive back, was also offered a roster spot by Ferrum, along with Jimmy Hayden. Hayden's offer list now has three schools, including Bridgewater and North Carolina Wesleyan.
Gage Simmons, had picked up a roster spot offer from Bridgewater despite tearing his ACL on the first play of the 2019 season, and now he has picked up another offer, from Randolph-Macon.
Finally for the Warriors, offensive lineman Nathaniel Dozier received an offer from Virginia Union were he could reunite with the quarterback he protected for four years in Dreher.
Thomas Dale
For the Knights, it seems as though at least one new Division I recruit surfaces each year. This year, it's junior Malachi Madison's turn. Madison, a defensive lineman hauled in an ACC offer from North Carolina State, and a second offer from in-state Liberty.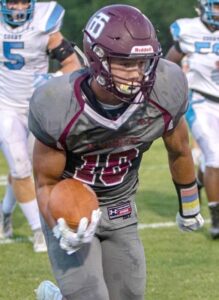 Another Division I hopeful, Crishaun Saunders, added a South Carolina prep school offer from Palmetto Prep to his plate. That's three total offers for the defensive back/linebacker hybrid.
First team All-Region 6 defensive end Justin Tate got on the board this week as well. He was given an offer by West Virginia State, his first. Tate tallied 94 tackles in the 2019 season, sacked the quarterback six times and hurried opposing quarterbacks 15 more times.
In addition to news of offers, wide receiver and defensive back Antonio Goins made a commitment to Christopher Newport University. Goins finished his senior regular season with 13 receptions for 190 yards and a touchdown. However, in the playoffs, he scored a touchdown in two of three playoff games. Defensively, he totaled 76 tackles over his team's 13 games, registering a sack and an interception in the playoffs. Goins also had an offer from Fairmont State in West Virginia.
In other recruiting news, offensive lineman Talvis Robinson announced via his Twitter account that he has entered the NCAA transfer portal and will no longer attend Navy.