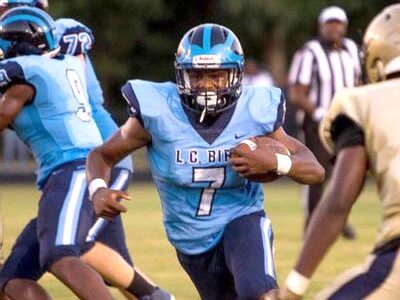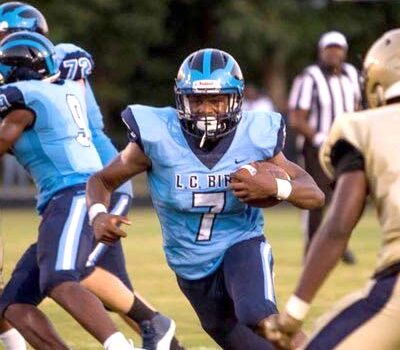 L.C. Bird Four athletes committed to play college football with more possibly on the way for the Skyhawks. Chris Barfield is an athletic linebacker...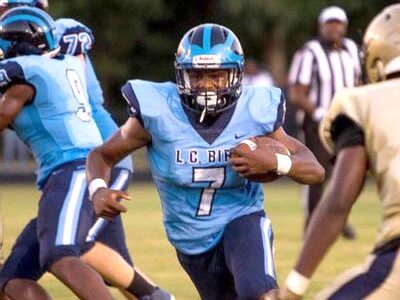 L.C. Bird
Four athletes committed to play college football with more possibly on the way for the Skyhawks.
Chris Barfield is an athletic linebacker who spent some time at running back for L.C. Bird over the course of his high school time. An academic with a 4.4 GPA, he decided to attend UVA with a preferred walk-on status over scholarship offers from Ivy League schools.
"Chris is a great football player as well as a great human being," said L.C. Bird coach Troy Taylor. "He is active in the community and gives back to those in need."
Quentin Elliott quarterback and defensive back for L.C. Bird, committed to Virginia Union University. Elliott is the younger brother of Notre Dame's Jalen Elliott, but he carved out his own path with excellent athleticism.
"Quin carried a 3.8 GPA and played multiple positions for us," Taylor said. "He had a great senior year."
Pledger, one of L.C. Bird's best pass rushers, made it official, signing with the University of Charleston in West Virginia.
"Tyson was a two-year starter on our team on defensive end and at tight end for us," said Taylor. "He plans to major in education."
A speedy and athletic defensive back, Shaun Allen Jr. was a two-year starter for the Skyhawks. He committed to Chowan University after taking some visits to schools such as Ferrum College.
"Shaun is a great kid and is also a mentor in our success program," Taylor said. "He was a fine defensive back and plans to study graphic design."
In addition, three other athletes signed as well. Gavin Burton, a pitcher, is headed to Virginia Wesleyan. L'nya Carpenter is headed to East Carolina University for track, and Alyssa Wilmoth will play softball at the University of Lynchburg.
Matoaca
Coach Jay Parker and the Matoaca Warriors went 5-5 in the 2019 season, and a number of talented athletes have since been offered scholarships. Four committed this past week on National Signing Day.
Gage Simmons, a shifty and versatile wide receiver, kick returner, and defensive back chose Randolph-Macon over Bridgewater. Simmons received offers to play college football despite missing his entire senior season with a torn ACL he sustained on the first play of 2019. Parker expects him to "bounce back in a big way" once he takes the field for the Yellow Jackets.
A tough linebacker, Jimmy Hayden selected North Carolina Wesleyan as his college home. Parker called him an intense and intelligent player. He registered 63 total tackles and 3.5 sacks in 2019.
A duo of Matoaca athletes will be staying local by attending Virginia State University. For the Trojans, it's especially good news because they are getting perhaps the Warriors' best two players.
Juleon Pointer led the team with 83 tackles, and he has a nose for the football. Perhaps the biggest playmaker on the defense, he'll try to continue his success at Virginia State.
Pointer will be alongside Marcus Dreher, who was one of the best quarterbacks in the Central Region in 2019 and the best QB the Warriors has have since Michael Birdsong, who played professionally for the Fujitsu Frontiers of the X-League in Japan.
Dreher passed for 1,666 yards and rushed for 472 more, scoring 28 total touchdowns in 2019 for Matoaca.
In other Matoaca recruiting news, offensive lineman Nathaniel Dozier, given an offer previously by Virginia Union, picked up a second offer this past week from Western Carolina University. Both baseball standout Bryce Thacker and cheerleader Morgan Hundley will attend Ferrum.