Driving past a place, hearing a song or seeing something that is familiar can bring back wonderful memories followed by a little sadness. Elizabeth...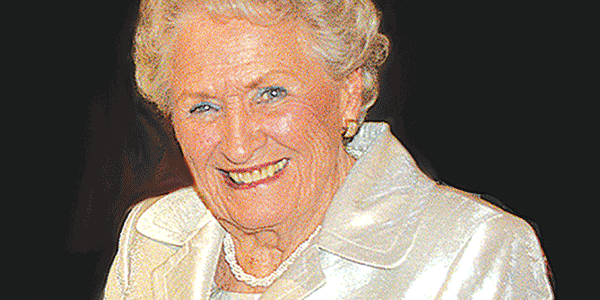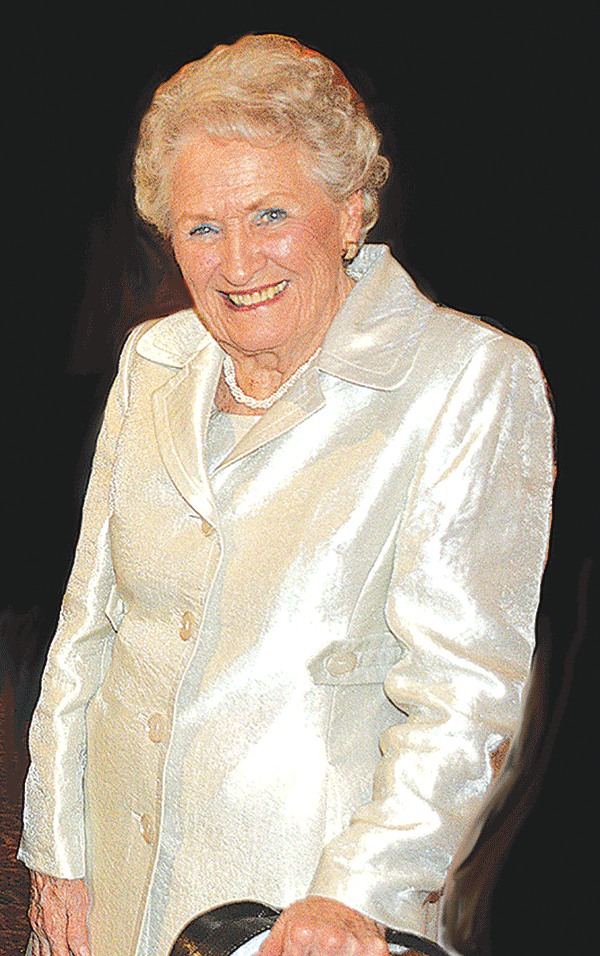 Driving past a place, hearing a song or seeing something that is familiar can bring back wonderful memories followed by a little sadness.

Elizabeth "Betty" Matthews, 92, died Friday, Dec. 28. She is mostly known for her service and working to create a sense of place for Chester.
Some 19 years ago, after reading about a couple of community groups in the western part of the county, I wrote an editorial about Chester and the southeastern part of Chesterfield as being the stepchild of county administration. With no official group to represent the Chester area about what was to happen, what was to be built or how zoning was to be changed, we only had the voice of our supervisor to speak for us.

Sarah Habeck, who was then a county planner, called me with a challenge saying she would hold meetings to help organize a group of folks to represent Chester and work to build a sense of place for it.

That's how I met Betty, and we began a long friendship. As with any friendship, mutual interests, goals and other friends help build the bridge for you. Our friendship never waned.

Betty's son Barry told me after her passing that I was like one of her sons, especially if she showed me her disciplinary side. I think she did that with more people than me.

When I would say something negative to her she would say, "Mark, your glass is always half empty."

And when it came to the arts center, I guess it was. But no one could ever have been negative about Betty. I have never heard anyone say a harsh word about her.

A Chester resident since the late 1970s, Betty took up the mantle of Larry and Dottie Armstrong, who were the heart and soul of the John Rolfe Players, a theater group based in Chester that needed a permanent performance space and were unable to find it after searching for several years.

I would always tell Betty that the performing arts center was not just the Armstrongs' dream anymore. She brought it to life. But if Betty were still with us, she would humbly tell you that she just wanted her community to thrive, and that an arts center would be a place to shine a spotlight on local and regional talent and showcase the visual and performing arts while presenting a venue for lectures and forums that would bring positivity to Chester.

Betty and I both were on the board of the Chester Community Association that formed in 2000, and with a new Comprehensive Plan for Chester in place, which had the arts center at center stage, all it would take would be money.

Betty, Phyllis Bass and I met with then-Bermuda Supervisor Jack McHale. Sitting around her own kitchen table, Betty got her no-nonsense on and convinced Jack to ask the board of supervisors to add funding for building the arts center to an upcoming referendum. The board added the funding, and the community passed the referendum, which allotted $8 million for construction of the center. However, the referendum required the community to raise additional funds to offset the cost of the center's construction and operating budget. I was ready to give up, but Betty went to work undiscouraged.

I think Betty got her tough side as part of her education at Northwestern University. She majored in speech, and when she spoke in front of the board of supervisors, they heard her stern side. She grabbed on and didn't let go. Betty didn't allow anyone to ignore her. Once she completed her address at the lectern, she would set up meetings with each district supervisor and the county administrator to make sure that they understood what she was saying and that they were on the right path.

Her ability to be convincing goes back to her education and work experience. She held numerous positions speaking and lecturing on the need for special education and non-discrimination/affirmative action for persons with disabilities. In Missouri, she served as the first executive director of the Governor's Committee on Employment of the Handicapped, and then in Virginia as the first executive director of the Governor's Overall Advisory Council on the Needs of Handicapped Persons.

Locally, she has been a member of a number of boards related to disabilities, and in Chester she was a charter member of the Chester Community Association, the group that is the umbrella group for ChesterFest, the Chesterfield Twinning Association, Chesterfield BankOn, Chester Farmers Market and Third Thursdays/Music on the Green. The Chesterfield Center for the Arts Foundation started under the community association but eventually became its own entity.

During the formation of the Chester Community Association, Betty made sure the Chesterfield Center for the Arts was part of its mission. She was board chair until she recruited Hugh Cline, who became chair and started raising the money needed to build the facility that will be known as the Baxter Perkinson Center for the Arts.

Although the art center gallery/lobby will be named for Betty, one thing that will always bother me, but would never faze Betty, is that she should have been recognized more. Someday people will look at the name on the wall of the art gallery and lobby in the arts center and wonder who she was. That is the kind of thing that upsets me, but it would never bother her in the least because there would not be a wall for her name to be on if there weren't to be an arts center.

Before Betty passed, she knew the arts center would be built. The groundbreaking could come as early as this spring. I hope that by May 11 – when a memorial will be held for her at J.T. Morriss & Son Funeral Home – an unrequited love will be realized for Elizabeth "Betty" Matthews.