State Sen. Amanda Chase, R-Chesterfield, surprised some last week with an announcement that she would not support Sen. Tommy Norment, R-James City County, as...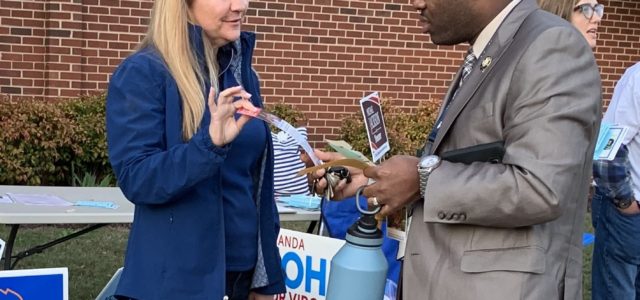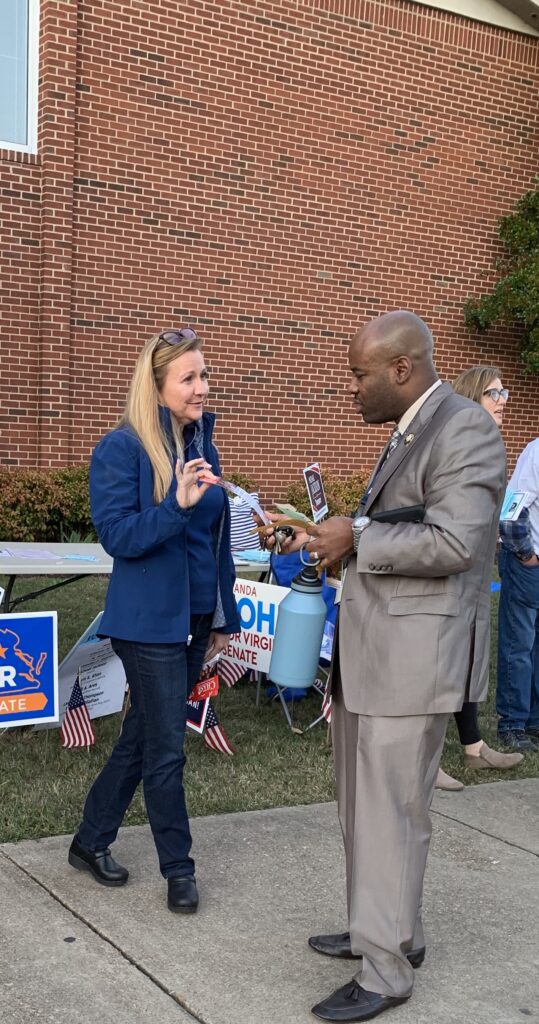 State Sen. Amanda Chase, R-Chesterfield, surprised some last week with an announcement that she would not support Sen. Tommy Norment, R-James City County, as minority leader, and, as a result, would not caucus with the Republican Party when the Legislature convenes in January. 
Chase was re-elected in Senate District 11 on Nov. 5 by 9 percentage points over Democrat Amanda Pohl. Senate Republicans chose Norment once again as their leader on Nov. 21. He has led the Senate GOP since 2008.
Chase said she told the Senate Republican leadership prior to the meeting that she would not caucus with them unless a new leader was elected.
When asked why, Chase cited a lack of support from the Senate leadership during the recent campaign. In addition, she said Norment isn't conservative enough, noting he backed a tax increase in James City, Williamsburg and York County last year. Norment supported a 1 percent sales tax surcharge and a $2 a night hotel tax in the Historic Triangle area, with funds slated to promote tourism. Chase also disagreed with a Medicaid expansion bill that Norment supported.
In the upcoming legislative session, Democrats will hold a 21-19 advantage after picking up a net gain of two seats on Nov. 5.
"It's time to regroup," Chase said, noting that House Speaker Kirk Cox, R-Colonial Heights, did not run again for leadership following the Republicans losing six seats in the House.
Chase went so far as to blame the Republican leadership for the fallout from an incident that occurred earlier this year with a Capitol Police officer. Chase, who has said she cursed during the parking squabble and later apologized for losing her temper, blamed the Senate leadership for releasing the incident report. "I don't trust [Norment's] leadership," she said. "The incident report was within their purview. They are in control of the Senate clerk's office. It's very suspect. They reaffirmed the police officer that disregarded my safety."
Chase said she doesn't know if her decision not to caucus with the Republicans will cost her any committee assignments, but noted that the Democrat Party will largely decide that issue because the party in power controls the makeup of committees.
Chase said she has a good relationship with Senate Majority Leader Dick Saslaw, D-Springfield, but said she has not talked to him about committee assignments.
"Sometimes you have to make a stand, and it comes at a cost," Chase said.
She said she plans to run for governor in 2025 following the completion of her new four-year term, but added that the decision not to caucus with Republicans has nothing to do with her future plans.
"I did it because it's the right thing to do," she said.
State Sen.-elect Joe Morrissey, D-Richmond, will represent District 16, which includes eastern Chesterfield County. Morrissey said he wasn't terribly surprised to hear about Chase's decision.
"I think she did what she felt she had to do, and I respect her for that," he said.
Morrissey, who has frequently criticized members of his own party, called it a mistake for the Chesterfield County Republican Committee to kick Chase out shortly before the Nov. 5 election.
"You don't want a bunch of sheep in both parties," he said. "Differing opinions are OK."
Noting that some thought Chase stood a chance of losing to Pohl, Morrissey said Chase won convincingly.
"I think she'll continue to be a strong conservative voice for Chesterfield County, irrespective of whether it's as an independent or an exiled Republican," he said. "I am going to do everything possible to work with her to benefit the citizens of Chesterfield County."
Chase said she is still a Republican.