For the first time in years, there was a positive buzz around Colonial Heights football. Sure, it was just two wins to begin the...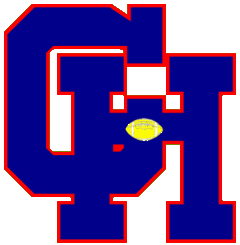 For the first time in years, there was a positive buzz around Colonial Heights football. Sure, it was just two wins to begin the season, but after 27 straight losses, it was a reason to celebrate. Students gained interest, fans came back, and that success was another part of a bigger picture of a "Great Awakening" of sorts for Colonial Heights athletics.
"Guys have actually been working out since the first week of December," said coach Remus James. "I feel like this is the best team we've put together, we've had good athletes before, but this is a team."
The Colonials narrowly missed the playoffs with a 2-8 record in a 16-team 3A East format. Huguenot, who was 1-9 actually qualified based off VHSL power points. That didn't leave a great taste in the player's mouths.
"It was heartbreaking not to make it, but it gave this team fire," James said. "They realized it doesn't start on Friday night, it starts at six in the morning every day in December," he continued. "Wins changed the culture of things, you go from wanting to win and hoping to win to believing you can win, and finishing the job.
James said he felt that though his team finished 2-8, that they were in enough games to finish 5-5. Those three games, were games he said his team did not finish.
Colonial Heights loses two key players this year. One, last year's leader of the program, Brian Gwaltney. Gwaltney is now playing for Hampden-Sydney and played quarterback and defensive back for the Colonials.  Running back Tyriq Anderson also graduated, but the Colonials return a total of 18 starters on both sides of the ball- the most of any area team.
Quarterbacks: In what's been a three man race between seniors Jackson Cox and Chris Markins and junior Rayquan Rogers, it has been Cox who's distanced himself as the starter in camp. Cox played wide receiver last year and started at quarterback against Meadowbrook and projects as more of a pocket passer. Rogers is the most athletic of the group, and Markins, Reamus said, is a combination of both. Markins and Rogers will see time on the field at other positions if not playing quarterback.
Running Backs: Darien Canada, a track athlete has excellent speed and figures to get the first shot at the starting job. Devin Edwards was a swing player at running and fullback last season and Brian Madl, who played through injuries most of last season returns as a healthy option at fullback. Madl (6-0, 190) is a pound it out type runner with great strength.
Wide Receivers: All-Conference 25 honoree and senior Jared Morgan returns as the team's leading receiver but has been pushed in camp by another senior, Jamie Faison. One to watch at this position- a player that James thinks could develop into something special- is freshman Shaun Woods-Allen. Morgan is more of a possession player, while Faison and Woods-Allen will stretch the field.
Offensive Line: James said this was the most veteran crew on the roster. Seniors DeQuawn Pyer, Ramon Ares, Mike Dixon and Lindsey Duke lead the unit, and sophomore Collin Mott rounds it out. All four seniors have been a part of the program for most of the past three seasons. "We have completely erased all the 'I's' in team here," James said. "They are focused, they are a family."
Defensive Line: Led by Javoreon Winston, DeQuawn Pyer and Ramon Ares, this is another veteran crew. "The biggest thing that will help the line this year is that they have back-ups this year," James said. "They are aggressive off the ball, and have been in the program for four years." With a depth issue resolved, this could lead to more effective play at this position due to having a better opportunity to rest.
Linebackers: The starting linebackers will include Brian Madl, Hunter Bride, Greg Zin and Jared Morgan. As mentioned, Madl is coming back this season healthy, and James says he sees a spark in his eye that wasn't there last year. He's the quarterback of the defense. Morgan is another senior at this position, while Bride and Zin are juniors returning from last season who has solid sophomore seasons.
Defensive Backs: Darrien Canada should be a leader of this group. James said his speed and ball skills should enable him to shut down and cover some of the best receivers Colonial Heights will face. Rayquan Rogers is a returning starter while Paul Medina and Ethan Carr are both first year starters. Medina was applauded by his coach for a hard working camp. "We're excited to see what Medina can do," said James.
Special Teams: Chris Markins will handle the punting duties, while three members of the soccer team are vying for time at kicker.
WHO TO WATCH: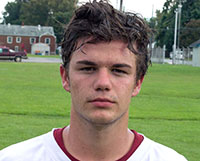 Brian Madl
6-0 190 pounds
Senior
Linebacker/Running Back
An impact-type player, Madl takes the reins as the leader of the program in 2015. Plagued by nagging injuries most of last year, it was hard for the standout to get things going.
"He made a big splash his sophomore year and was banged up last year," James said. "This game is hard to play when you're injured- it's hard to be explosive."
Fully healthy and motivated along with the rest of the Colonial Heights roster Madl is ready to lead the Colonials to what could be a vastly improved 2015 campaign.