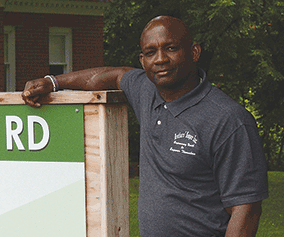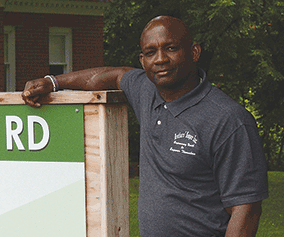 David Banks and his wife, Katrina, started Brothers' Keeper Inc. in Richmond in 2002. The business was focused on mentoring children in foster care...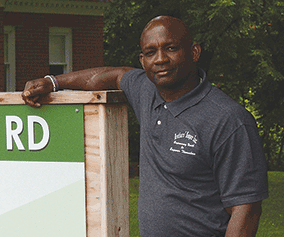 David Banks and his wife, Katrina, started Brothers' Keeper Inc. in Richmond in 2002.
The business was focused on mentoring children in foster care and those coming out of the Department of Corrections. It branched out in 2007 to include counseling of youth and families.
The company relocated to 4800 W. Hundred Road in September 2016, David Banks said. The business, which is licensed through the state Department of Behavioral Health, was recently authorized to begin offering services to children in Chesterfield County Public Schools.
It has grown from two employees to 85 and currently serves various rural areas, including Amelia and King and Queen counties and the cities of Chase City, Mecklenburg and Surry. Brothers' Keeper also has offices in Henrico County's East End and in South Hill, but the main office is in Chester.
An afterschool program that offers therapeutic treatment for area youth is located at the Chester facility. It currently has nine children enrolled but has the capacity to grow to 25, according to Bridgette Brown, the afterschool program supervisor.
"We're kind of like a one-stop shop [for mental health services]," Banks said. Offerings include outpatient and substance abuse services for youth and adults, skill building for adults, intensive in-home services that aim to help children by strengthening their parents' parenting skills, and crisis stabilization for youth and adults.
Skill-building activities include teaching how to function in the community in ways such as providing help with budgeting or procuring an ID card.
Crisis stabilization efforts attempt to prevent one from going into a mental health hospital, Banks said. This often involves therapy, providing basic needs such as toiletries or finding shelter.
Banks was a case manager for Richmond's Behavioral Health Authority (Community Services Board) for 11 years before he and his wife decided to open their business.
Katrina began volunteering with girls and young women she encountered.
They decided to start a business because there were "a lot of young girls and men who needed help," she said.
Referrals to Brothers' Keeper come through schools, social services, courts, private agencies, group homes, hospitals and parents.
Banks said he grew up in the projects at Creighton Court in Richmond and earned a college degree. "I wanted to give back to the community," he said. "I used the skills I've formed … and my passion to help those with disabilities."
Brothers' Keeper Inc. is funded through the state Community Services Act, private insurance and Medicaid, he said.
The Chesterfield County School Board reviewed five-year contracts with Brothers' Keeper Inc. and two other providers on June 12. The contracts will allow individual schools to partner with any of the three providers, a school district memorandum states. The firms responded to a request for proposals and were evaluated by a committee. They would be paid by Medicaid.
Banks said his employees will be staffing schools daily at a ratio of one staffer per six students.
"We're very excited to start working in Chesterfield [and for] the opportunity to impact more lives," he said. "We work with kids who need additional attention for behaviors or emotions. We help redirect them to focus on academics.