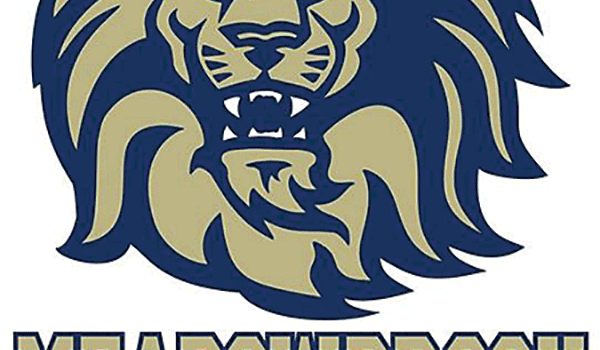 Meadowbrook High posted another worthy performance in 2017. Despite a 4-6 regular season record, they qualified for the postseason for the fifth time in...
Meadowbrook High posted another worthy performance in 2017. Despite a 4-6 regular season record, they qualified for the postseason for the fifth time in the past six seasons. While they ultimately fell to Hermitage 35-6, the Monarchs scored an impressive late season victory over Hopewell that propelled them into the playoffs.
A coaching change headlined the offseason for Meadowbrook; Adam Tiller vacated the post, and is, now coaching at Colonial Heights. A graduate of L.C. Bird and former assistant for the Skyhawks under David Bedwell, Chamont Thompson takes the reins.
"As a head coach, I'll try to use the game of football to teach these life lessons to each of my players," Thompson said. "I'll do that in hopes of them not only becoming a better football player, but also becoming model citizens in our community as well."
Although the 2018 version of the Monarchs lost a fair bit of senior leadership, Thompson points out that he is in an enviable position of having his young players around for two or three seasons to help them grow together. In a competitive Region B, they'll need to gel quickly while taking the typical bumps and scrapes that young teams may encounter.
Meadowbrook opens the season Aug. 23 against rival L.C. Bird at Dutchman Field.
Quarterbacks: Thompson has two athletes that stand to take snaps at quarterback this year. The first is a sophomore. Thompson has said that sophomore Xavier Gordon (5-11, 180) has shown flashes of being the leader the team needs to be successful. Xavier Crumbley (6-2, 185) has also shown flashes of the leadership that Thompson is looking for, and he has been able to make throws in practice that should translate well into game action.
Running Backs: Last year's leading rusher, K.J. McNeil, transferred to Manchester. Although that is a loss for the Monarchs, it is a gain for a duo of running backs who are hungry to prove themselves on the field. Paul Davis (5-11, 180), a senior, will start. One of the team's captains, Davis is a leader, and he possesses track-level speed. A dynamic back, Davis has hands thatThompson says will allow him to catch balls out of the backfield. Junior Breon Shelton (5-7, 175), who missed last season with an injury, is a downhill runner who will split carries with Davis.
Wide Receivers: Darius Sanders (6-6, 215) will be a huge target for the quarterback. A smooth route runner, Sanders has the ability to go up top to catch the ball over smaller defenders. He will be a key part of the Meadowbrook offense this fall. Lloyd Worsham (6-1, 180) will provide another capable target for the Monarchs. Thompson said that Worsham's route running could allow him to be "electrifying."
Offensive Line: Trevauz Brown (5-11, 305), Jordan Lomelli (5-11, 250), and Frank Howard (6-4, 245) are a trio of seniors who return to anchor an experienced offensive line. Brown will be at center, Lomelli will handle duties at one of the guard positions, and Brown will be the team's left tackle.
Defensive Line: In addition to the athletes who will play both ways on the offensive and defensive lines for Meadowbrook, Kirk Studivant (6-0, 305) will anchor the defensive line, with his size and strength both being major keys to his success.
Linebackers: Junior Jordan Evans (5-11, 190) and sophomore Steven Ward (5-11, 180) will anchor the linebacking corps. Evans missed a lot of time last season due to injury, but has returned as a bigger and stronger version of himself. Ward possesses a nose for the ball beyond his years, and he could prove to be a big surprise for the Monarchs on defense.
Defensive Backs: A trio of athletes will lead this group; Quantez Christian (5-11, 170), Christopher Holt (5-10, 165), and Antione Brown (5-10, 165). Christian possesses some of the best skills in the unit, with Thompson citing his footwork. Holt is the vocal leader of the defense, and Brown will provide even more security in a unit that appears to be a possible strength for Meadowbrook.
Special Teams: A junior, R.J. Bryant (5-6, 155) will return punts and kicks for the Monarchs. His speed and ability to see the field could make him a dangerous asset in 2018.