The Richmond Parade of Homes is the premier scattered site home showcase. The self-guided tour, begins Oct. 6, and it will run all four...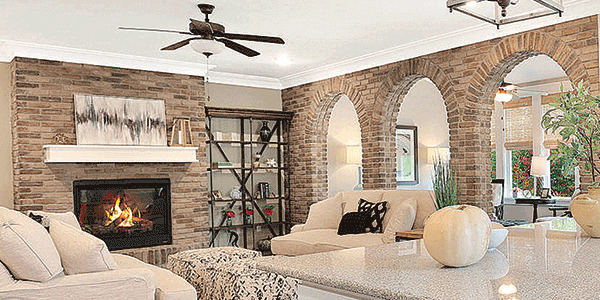 The Richmond Parade of Homes is the premier scattered site home showcase. The self-guided tour, begins Oct. 6, and it will run all four weekends of the month: Oct. 6-7, 13-14, 20-21 and 27-28. Tour hours on Saturdays and Sundays in October are from noon to 5 p.m., and admission is free.
Seventy-three new homes built by 30 builder members are in this year's show, and well over half are decorated models. The homes are located throughout the Greater Richmond area including the counties of Chesterfield, Hanover, Henrico, King William, New Kent and Powhatan. The tour offers an opportunity to see every type of new home imaginable, showcasing innovative ideas, stunning design features, amazing floor plans, and master craftsmanship, at prices spanning from around $200,000 to over $1.1 million.
"The Greater Richmond area is a unique market. There are more builders here than you will find in other regions of Virginia," said Danna Markland, chief executive officer of the Home Building Association of Richmond. "The Parade of Homes offers the public a single source to find builders, locations, and styles of homes from a wide array of price points and ideas. This year, we are incorporating a new People's Choice Award where members of the public can vote for their favorite home. If you are in the market for a home or just want to get inspired, don't miss this opportunity."
Each weekend during the Parade of Homes will feature an exciting community sponsor. This year's sponsors are Magnolia Green for Oct. 6-7, RounTrey for Oct. 13-14, Harpers Mill for Oct. 20-21, and Hickory Hill (Hanover County) for Oct. 27-28. Each sponsor will feature fun community-wide events that all members of the public are invited to attend.
Local homes
Homes from the Village News coverage area that are included in the tour include: Windermere, 5578 Bankstown Lane, with a home value of $392,800; Caberra Drive, $299,990; Iron Mill, 5510 Berkley Mill Drive, $292,070; Meadowville Landing Villages, 11907 Rolling Tide Court, $596,200; and Whittington Forest, Brillhart Station Drive, home value: to be determined.
The Parade of Homes Plan Book and the website, RichmondParadeofHomes.com, will include detailed information about the event and the individual homes on the tour, including home designs, floor plans and descriptions, detailed directions to each home, and a map. The free magazine is available at area Kroger supermarkets and Wawa convenience stores.
The Parade of Homes website will also feature a linked map showcasing entries in a specific area of interest and a search-by-criteria section to make it even easier to find your new dream home. More information can be found on the Parade of Homes Facebook and Instagram accounts as well.
"The Parade of Homes is one of the top new home events of the year," Markland said.