Rayshard Ashby, linebacker Redshirt sophomore at Virginia Tech  L.C. Bird alumnus In what is a younger defense for the Hokies this season, it's no...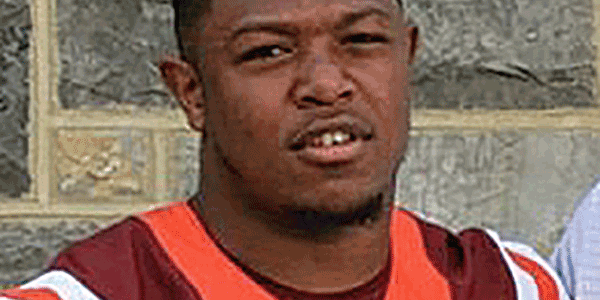 Rayshard Ashby, linebacker
Redshirt sophomore at Virginia Tech 
L.C. Bird alumnus
In what is a younger defense for the Hokies this season, it's no surprise that a three-time state champion and three-time 5A Defensive Player of the Year would step up to fill the starting role on the big stage. Ashby did just that after toiling on special teams as a redshirt freshman last season. In the team's season-opening 24-3 drubbing of Florida State, Ashby played strong, tallying seven tackles and forcing a big fumble. After a nine-tackle performance against Old Dominion on Sept. 22, Ashby helped Virginia Tech move to 2-0 in the ACC with a 15-tackle performance in a 31-14 victory over Duke, which was undefeated coming into the game.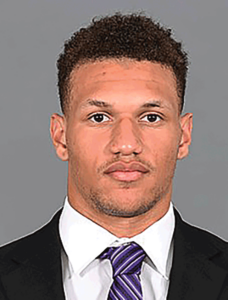 D'Angelo Amos, safety
Redshirt sophomore at James Madison
Meadowbrook alumnus
A quick, athletic player who routinely torched high school defenses for the Monarchs, Amos has found a home at James Madison, and has had a breakout sophomore campaign thus far. Against Norfolk State on Sept. 10, he ripped off a 76-yard punt return for a touchdown. In three of the Dukes' five games this year, he has tallied six or more tackles (Sept. 29 vs. Richmond, Sept. 13 vs. Robert Morris and Sept. 1 against North Carolina State). Against William & Mary on Sept. 22, he recovered two fumbles that contributed to a 51-0 blowout victory. Amos has helped fill the void left by another 804 athlete after Rashad Robinson, a Hermitage grad, was lost for the season due to injury.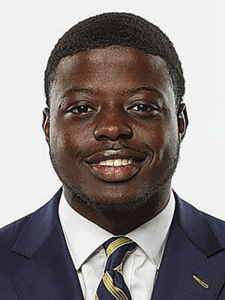 Jalen Elliott, safety
Junior at Notre Dame 
L.C. Bird alumnus
Elliott was in the mix for the Fighting Irish since he arrived on campus, and has blossomed into a starter and key contributor for Notre Dame's defensive secondary. The Fighting Irish have played to a 5-0 mark, and Elliott's defense has been a major contributor in the team's defensive success. In fact, Elliott essentially saved his team from a disastrous week two loss to Ball State. The junior made two interceptions that led to scoring drives as Notre Dame was able to hold off the upset-hungry team, 24-16. As of press time, Notre Dame was ranked No. 6 in the Associated Press Top 25 poll. At L.C. Bird, Elliott will be perhaps best remembered for piloting the team to their third straight state title as quarterback.