By David Evers For Terrence Whitfield, it all started on the concrete courts of O.B. Gates Elementary. What was then just a game has...
By David Evers
For Terrence Whitfield, it all started on the concrete courts of O.B. Gates Elementary. What was then just a game has now become a lifestyle.
Whitfield has been impressive
throughout his high school career at Matoaca, both on the football field and on the court. The small forward/wide receiver has recently attracted a lot of college attention, and has received his second offer to play at the next level, this time from Virginia Union University.
Though Whitfield leads the Warriors in scoring with 21.6 points per game, he's known for playing an unselfish game of basketball; he looks to make the passes and isn't afraid to do the dirty work on the glass and defense, averaging six rebounds per game.
As for football, Whitfield often plays the 'Mike Evans' role, where Justin Ford would throw it up to him, and his 6-4 frame and athleticism allowed him to come down with many jump balls on a fast-paced Matoaca offense. He has 28 catches this year for 563 yards, and he is well into double digits for touchdowns.
Whitfield is excited about the offer from Virginia Union and says he will certainly take it onto consideration. Virginia Union, is not the only school showing interest in Whitfield. He has already collected a scholarship offer from West Virginia Wesleyan on the hardwood and is also receiving attention from Mount Olive. On the gridiron, Fairmont State, Norfolk State, and UVA-Wise are interested in his services.
The future is bright for Whitfield, and if he continues to play at this level there will certainly only be more opportunities to open up to him. As for today, he wants to focus on doing all he can for his Matoaca basketball team with a record of 3-3 so far. As for Virginia Union, they are off to an 8-3 start, the Panthers' best since the 2008-2009 season, and the addition of Whitfield would contribute significantly to the Division II team which is looking to get back to its glory days.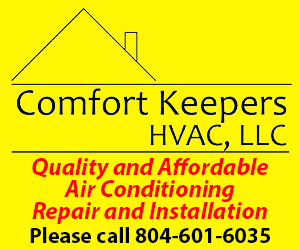 U.S. Rep. Abigail Spanberger came to town Friday, Oct....

Running each week through Oct. 30, the Village News...

A "brunch at Tiffany's" fall fashion show and champagne...

The Friends of Chesterfield County Public Library will host...

In the race for state Senate District 10, which...