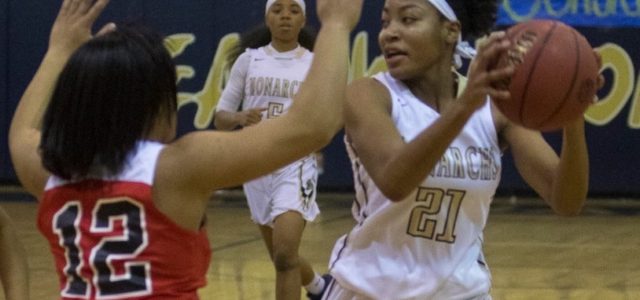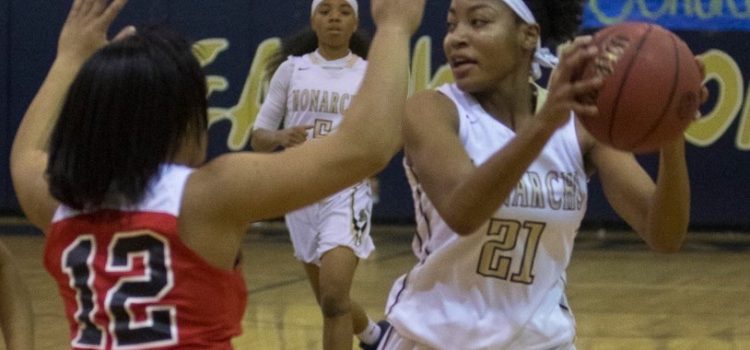 By Soren Rutherford After completing a regular season that saw Meadowbrook finish with an 11-11 record and a loss in the 5B quarterfinals to...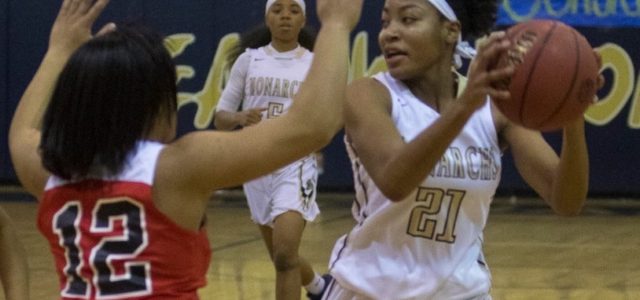 By Soren Rutherford
After completing a regular season that saw Meadowbrook finish with an 11-11 record and a loss in the 5B quarterfinals to Highland Springs, 74-46. head coach Daniel Connor and the Monarchs are looking to have the same success they had two years ago, when they went 15-5.
Departures: Jayahna Jenkins and Taiye Johnson
Johnson, a first-team All-Region player, will be playing basketball for the Highlanders at the University of Radford. She locked up 14 double-doubles during the 2018-19 season.
Returning players: Tamiia Anglin, Jayla Johnson, Jaylynn Johnson, Madison Howard, Maya Ellis, and Tiona Moore.
Backcourt: Meadowbrook's top guard rotation will consist of Anglin, Jayla Johnson, Ellis, and Jaylynn Johnson. In the backcourt, the Monarchs will shift their view towards senior Jaylynn Johnson, who is coming off knee surgery and may fill a key leadership role. The other senior in the backcourt, Jayla Johnson, could used as a key defensive player. Ellis, a junior and another All-Conference player, will return to Meadowbrook as a great offensive threat for opponents, With these guards, the Monarchs' speed and agility on both ends are their biggest strengths.
Front court: In the front court will be Moore and Trinity Price. Leading the entire pack will be Price, who is an all-around and all-purpose "big" for Meadowbrook. Coach Connor will look to have Price be the overall team leader for the team. On the other block, Moore could be a great rebounding and offensive threat to polish the rotation. Versatility with Moore and Price in the front court will highlight the low block for the Monarchs.
With a relatively disappointing season last year, the team will try to clean up their execution on both the offensive and defensive ends of the ball.
"It was a mediocre year with flashes of success and disappointments," said Connor. "We're mostly looking to improve on our defensive assignments and our execution on offense."
Coming into this year with four seniors on the roster, Connor believes that with new leadership in both the backcourt and front court, the void of leadership and communication can be filled.
Meadowbrook has the potential to return to the success they saw during the 2017-2018 season, but it will depend on their crucial seniors and leaders in both courts to reach that success.